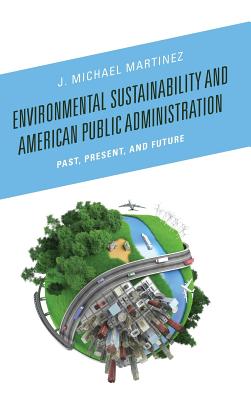 Environmental Sustainability and American Public Administration
Past, Present, and Future
Hardcover

* Individual store prices may vary.
Other Editions of This Title:
Paperback (8/31/2018)
Description
Protecting the natural environment and promoting environmental sustainability have become important objectives for U.S. policymakers and public administrators at the dawn of the twenty-first century. Institutions of American government, especially at the federal level, and the public administrators who work inside of those institutions, play a crucial role in developing and implementing environmental sustainability policies. This book explores these salient issues logically. First, it explores fundamental concepts such as what it means to be environmentally sustainable, how economic issues affect environmental policy, and the philosophical schools of thought about what policies ought to be considered sustainable. From there, it focuses on processes and institutions affecting public administration and its role in the policy process. Accordingly, it summarizes the rise of the administrative state in the United States and then reviews the development of federal environmental laws and policies with an emphasis on late twentieth century developments. This book also discusses the evolution of American environmentalism by outlining the history of the environmental movement and the growth of the environmental lobby. Finally, this book synthesizes the information to discuss how public administration can promote environmental sustainability.
Lexington Books, 9781498509664, 356pp.
Publication Date: November 1, 2016
About the Author
J. Michael Martinez teaches political science at Kennesaw State University and works as an environmental affairs representative for a manufacturing company.