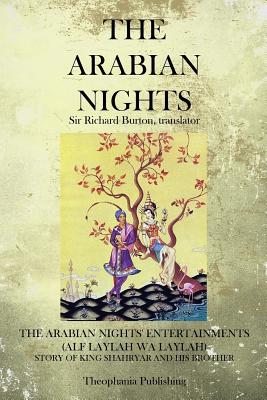 The Arabian Nights (Paperback)
Story of King Shahryar and His Brother
Createspace Independent Publishing Platform, 9781499107166, 574pp.
Publication Date: May 3, 2014
Other Editions of This Title:
Paperback (4/27/2018)
Paperback (11/23/2019)
Paperback (6/14/2018)
Paperback (11/6/2018)
Leather / fine binding (11/1/2011)
Paperback (1/1/2011)
* Individual store prices may vary.
Description
Thank you for checking out this book by Theophania Publishing. We appreciate your business and look forward to serving you soon. We have thousands of titles available, and we invite you to search for us by name, contact us via our website, or download our most recent catalogues. AND AFTERWARD. Verily the works and words of those gone before us have become instances and examples to men of our modern day, that folk may view what admonishing chances befell other folk and may therefrom take warning; and that they may peruse the annals of antique peoples and all that hath betided them, and be thereby ruled and restrained. Praise, therefore, be to Him who hath made the histories of the past an admonition unto the present Now of such instances are the tales called "A Thousand Nights and a Night," together with their far-famed legends and wonders.