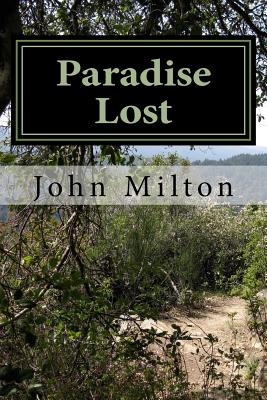 Paradise Lost (Paperback)
Createspace Independent Publishing Platform, 9781499120042, 222pp.
Publication Date: April 1, 1808
Other Editions of This Title:
Paperback (7/18/2012)
Paperback (4/11/2018)
Paperback (7/21/2018)
Paperback (5/29/2008)
Paperback (3/13/2017)
Paperback (5/12/2012)
Paperback (4/7/2018)
Paperback (8/10/2019)
Paperback (12/7/2019)
Paperback (1/19/2013)
Paperback (1/28/2014)
Hardcover (8/21/2015)
Hardcover (8/22/2015)
Hardcover (10/20/2015)
Hardcover, Large Print (8/18/2008)
Hardcover (10/16/2018)
Hardcover (10/23/2017)
* Individual store prices may vary.
Description
Milton's speaker begins Paradise Lost by stating that his subject will be Adam and Eve's disobedience and fall from grace. He invokes a heavenly muse and asks for help in relating his ambitious story and God's plan for humankind. The action begins with Satan and his fellow rebel angels who are found chained to a lake of fire in Hell. They quickly free themselves and fly to land, where they discover minerals and construct Pandemonium, which will be their meeting place. Inside Pandemonium, the rebel angels, who are now devils, debate whether they should begin another war with God. Beezelbub suggests that they attempt to corrupt God's beloved new creation, humankind. Satan agrees, and volunteers to go himself. As he prepares to leave Hell, he is met at the gates by his children, Sin and Death, who follow him and build a bridge between Hell and Earth.