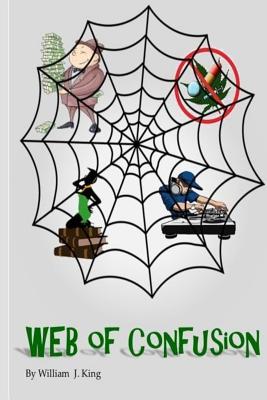 Web of Confusion (Paperback)
Createspace Independent Publishing Platform, 9781499137439, 224pp.
Publication Date: June 16, 2014
* Individual store prices may vary.
Description
The first of it's kind. A hip hop text book chronicling the struggles of a group of young adults trying to make it in the music industry as they go back and forth between the temptation of the criminal element and the reality of following the rules. In today's world, the road to success has a few more vehicles on it than it did fifty or sixty years ago. Not only do you need to own these vehicles, you need to use them properly and know how to fix them when they malfunction. That brand new, shiny, fresh off the assembly line, fully equipped, High School diploma is not going to take you but so far down the road, even if you add a few extras, like a college degree or a friend in the business. True, there is still a significant need for that formal education, but in order to safely and meaningfully arrive at your final destination in life you need to have a "Masters" in common sense and a "PHD" in street knowledge. The book "Web of Confusion" breaks this down and simplifies it in a way that cannot be misunderstood by the youths of our society or their parents and educators. Not only does it give an inside look at "the game" it refocuses on the rules. The lyrics are raw, riveting and sometimes downright rude, but at the same time soaked with the truth. A unique harmony of old school and new school rhyming that will surely have a bit of appeal for everyone. The quiz hits the reader in the gut where it will most definitely leave an after taste, as well as in the head where is has a surprisingly stunning effect. The story delivers several messages which deal with what many consider to be the reasons for the collapse of our present day society The book purposely written with an abundance of bad pronunciation, many cleverly placed misspelled words and enough unorthodox punctuation to make this an easy read for any student no matter what his reading skills or grade level may be, while at the same time challenging those reading capabilities of the student as well as the teaching skills of the educator. The author takes into consideration that, for the ordinary student, contrary to popular belief, perfection is intimidation that often leads to a turn off. At the same time he gives proper respect to the art of "readin", "ritein" and "rithymatic For those of you who have been raised with paper thin skin, have a fear of real world discussion, or truly believe that the average teenager is interested in how J D Salinger .relates to their everyday lives. I would suggest you buy a copy of "Fifty Shades Of Gray" or re-read "Moby Dick", books which I consider to be much better written, more popular and forever destined to be classic best sellers. For the young adult, parent or educator who is satisfied with the direction that our culture is heading in or not satisfied but afraid of certain risk that question or challenge the status quo, I would not touch this book with a ten foot pole. For everyone else on the planet I recommend that you read the book, check out the lyrics and take the quiz, you won't be disappointed.