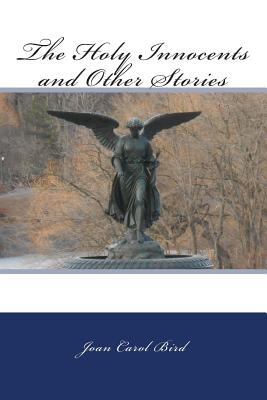 The Holy Innocents and Other Stories (Paperback)
Createspace Independent Publishing Platform, 9781499182101, 88pp.
Publication Date: October 5, 2014
* Individual store prices may vary.
Description
Exit the world of the living. Enter the realm of the dead. Among these stories, meet the foundlings of Holy Innocents Orphanage, an unstable spirit in the grip of a magnetic attraction, an unscrupulous corporate executive, a mutant monster, and a ravenous walk-in. "Short story writer Bird (Nightmare and Nostalgia, 2013) offers five tales of the fantastic, most involving haunted (or haunting) females. The author makes ghost stories her specialty in this collection, and hers are of an especially gentle variety, grounded more in emotion than horror..." "Bird distinguishes her tales with pleasing, well-chosen language, and the second, "Magnetic Attraction," is a standout: an imagining of the fractured family relationships of scientist-spouses Marie and Pierre that uses wordplay and terminology derived from physics and chemistry (although it's set during a's ance, naturally)..." "Readers can finish this collection in the time it takes to watch a Creepshow-style horror-film anthology. The tales don't have that movie's gore, but they do offer consistency, intelligence and a few haunting notions. An offbeat set of horror stories that impart subtle, rather than raw, shocks." --Kirkus Review.
About the Author
Joan Carol Bird lives in Mesa, Arizona, with her husband and a clutter of cats. She taught English and drama for thirty years. She currently works for Northern Arizona University Supervising student teachers.