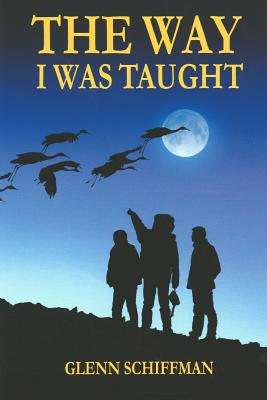 The Way I Was Taught
Paperback

* Individual store prices may vary.
Description
"The Way I Was Taught" is a coming-of-age story set in rural 1950's America in which a white, ten-year old, preacher's son, dealing with a severe emotional trauma, follows a path to recovery and "Well-Being" given him by the traditional teachings of neighboring American Indian Elders. It dramatizes the contrast, through the eyes this boy, between Christian ways and traditional Seneca ways.
Halfway through his "eleventh walk around the sun," Hunter Koenig was nearly killed by a bull which caused his mother to have a miscarriage. As she spent a year recovering, in Hunter's mind the accident was his fault, as was his parents' subsequent divorce. His custody was granted to his father, a chaplain on an Indian Reservation in Upstate New York.
Hunter was sent to live at the reservation orphanage where he was ridiculed and called a coward. Orphanage cook Minnie One Knife took him home to live with her father and grandsons. Over the next two years, the love and teachings Hunt received from Gramma Minnie and Great-Grampa Haksot, along with some profound dreams which bonded him even more closelyl with the Indians, restored him to "wellness." He was ultimately sent back to live with his mother after being "doctored" by a medicine man and shown his "reason for being" to be a bridge between the world of his family and the Native American "Earth People."
"The Way I Was Taught" has recently been selected as an Eric Hoffer Book Award 2014 Finalist.
Createspace Independent Publishing Platform, 9781499183351, 212pp.
Publication Date: April 4, 2014
About the Author
Glenn Schiffman has lived around or with American Indians all of his life. He has Vision-Fasted 12 times, participated in numerous traditional healing ceremonies, been a fire keeper at 15 Sun Dances and danced in 8 others. Since 2010 he's been a Pipe-Keeper of a traditional Sun Dance on the Pine Ridge Reservation in South Dakota. Glenn has built more than 100 sweat lodges in all regions of the US and has personally conducted over 1000 Inipi ("sweat lodge") ceremonies. He has been interviewed by news organizations including CNN, and appeared in TV docu-dramas about Native American lore. He also served as the Go-Between on a documentary about the dance by Arapaho to celebrate the 1994 release of wolves into Yellowstone National Park. In 1990, Glenn produced an electronic educational program for IBM's Eduquest Group based on the book "Black Elk Speaks." He has also written historical essays and literary reviews for Salem Press, the McGill Annual Literary Review, and the Newbury Library. In addition to his novels, Glenn created a DVD demonstrating "The Thanksgiving Prayer of the Iroquois Peoples." He's currently writing a sequal to "The Way I Was Taught," a book about "Places of Emergence" and a video series exploring: "What does it mean to be a Human Being." Glenn is a co-founder of Western Gate Roots & Wings Foundation, a non-profit which counsels youth, uninitiated adult men and returning veterans in collaboration with Native Elders and counselors at Home Boys Industries (LA). He has earned a BA in History (Knox College), an MFA in Creative Writing (San Francisco State University), and a Masters in Spiritual Counseling (University of Santa Monica).