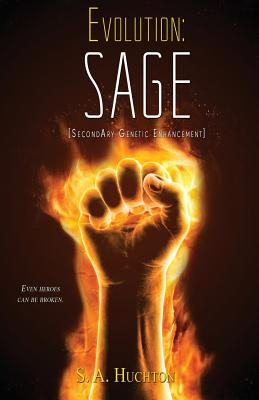 Evolution (Paperback)
Sage
Createspace Independent Publishing Platform, 9781499242195, 362pp.
Publication Date: April 29, 2014
Other Editions of This Title:
Paperback (2/25/2014)
Paperback (5/21/2014)
* Individual store prices may vary.
Description
Devastated by her choices, Candace Bristol is on the brink of losing it all: her mind, her hope, everything she thought she was. But from the ruins rises new purpose. An enemy has emerged and it will take everything to combat this new threat. Broken as she is, picking up the pieces and carrying on might be the hardest battle to win, but it's either fight, or lose what little she has left. Amongst the wreckage, hope still burns. The flicker of a flame kindles something within her she thought was dead. Love can break you. So, too, can it bring you back to life.
About the Author
A geek of all trades, Starla Huchton has been crafting stories in various genres since 2007. She is a three-time finalist for Parsec Awards for her podcast fiction work, and was the first place winner for Science Fiction & Fantasy in the Sandy competition in 2012. Her work spans science fiction, fantasy, New Adult Romance, Young Adult titles, Steampunk, Contemporary, and various other varieties of stories. She is greedy and likes all the genres! When not writing, Starla trains three Minions, a black lab, and a military husband whilst designing book covers for independent authors and publishers at Designed By Starla.