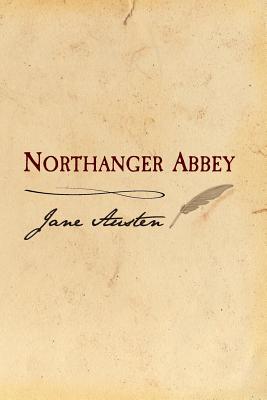 Northanger Abbey (Paperback)
Original and Unabridged
Createspace Independent Publishing Platform, 9781499532975, 150pp.
Publication Date: May 12, 2014
Other Editions of This Title:
Paperback (3/30/2013)
Paperback (7/30/2008)
Paperback (7/30/2008)
Paperback (8/31/2013)
Paperback (8/10/2018)
Paperback (7/23/2018)
Paperback (3/10/2010)
Paperback (5/20/2018)
Paperback (1/12/2005)
Paperback (9/20/2011)
Paperback (7/31/2014)
Paperback (2/4/2009)
Paperback (10/18/2007)
Paperback (7/30/2008)
Paperback (2/14/2019)
* Individual store prices may vary.
Description
The original and unabridged text of this Jane Austen classic. Ideal for students, Janeites and new readers alike.
Northanger Abbey was the first of Jane Austen's novels to be completed for publication, though she had previously made a start on Sense and Sensibility and Pride and Prejudice.
Seventeen-year-old Gothic novel aficionado Catherine Morland and family friends Mr. and Mrs. Allen are visiting Bath. It is Catherine's first visit and she makes new friends, such as Isabella Thorpe. Catherine finds herself pursued by Isabella's brother, the rough-mannered, slovenly John Thorpe, and by her real love interest, Henry Tilney. She also becomes friends with Eleanor Tilney, Henry's younger sister. Henry captivates her with his view on novels and his knowledge of history and the world. General Tilney (Henry and Eleanor's father) invites Catherine to visit their estate, Northanger Abbey, which, from her reading of Ann Radcliffe's Gothic novel The Mysteries of Udolpho, she expects to be dark, ancient and full of Gothic horrors and fantastical mystery.