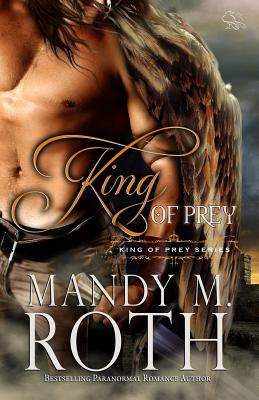 King of Prey: A Bird Shifter Novel (Paperback)
A Bird Shifter Novel
Createspace, 9781499635645, 142pp.
Publication Date: May 20, 2014
About the Author
Mandy M. Roth grew up fascinated by creatures that go bump in the night. From the very beginning, she showed signs of creativity--writing, painting, telling scary stories that left her little brother afraid to come out from under his bed. Combining her creativity with her passion for the paranormal has left her banging on the keyboard into the wee hours of the night.

She's a self-proclaimed Goonie, loves 80s music and movies and wishes leg warmers would come back into fashion. She also thinks the movie The Breakfast Club should be mandatory viewing for... okay, everyone. When she's not dancing around her office to the sounds of the 80s or writing books she can be found designing book covers for NY publishers, small press and indie authors.

Mandy has been #1 on Amazon's Author Rank and on Amazon bestseller lists numerous times. Mandy writes for Harlequin Spice, The Raven Books, Samhain Publishing, Ellora's Cave Publishing, Pocket Books, Running Press and Random House/Virgin/Black Lace.

To learn more about Mandy, please visit www.mandyroth.com.
Advertisement