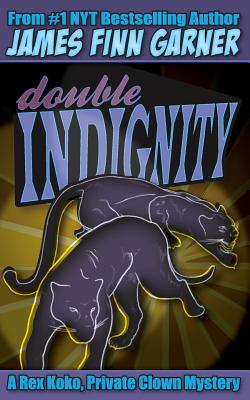 Double Indignity (Paperback)
Createspace Independent Publishing Platform, 9781499650815, 244pp.
Publication Date: May 31, 2014
About the Author
James Finn Garner's best known book is "Politically Correct Bedtime Stories," which spent 64 weeks on the New York Times Best-seller list, including six weeks in the top position. The book was also a best-seller in England and Canada, and has been translated into more than 25 languages. Its sequels, "Once Upon A More Enlightened Time" and "Politically Correct Holiday Stories," were also best sellers sold around the world. His most recent work is "Tea Party Fairy Tales," which is available exclusively as a Kindle Single from Amazon. His 2011 novel -- the seminal Clown Noir, "Honk Honk, My Darling: A Rex Koko, Private Clown Mystery" -- was voted Book of the Year (Nontraditional Fiction) by the Chicago Writers Association. This was followed in 2014 by another Rex Koko novel, "Double Indignity." His other books include "Recut Madness: Favorite Films Retold for Your Partisan Pleasure" and "Apocalypse WOW: A Memoir for the End of Time." A former columnist with Chicago Magazine, Garner has broadcast commentaries and stories on National Public Radio and the British Broadcasting Corporation.
Advertisement