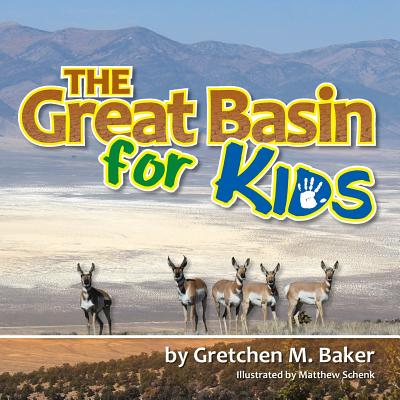 The Great Basin for Kids (Paperback)
Createspace Independent Publishing Platform, 9781499688023, 42pp.
Publication Date: May 26, 2014
* Individual store prices may vary.
Description
The Great Basin for Kids provides an overview of the 200,000 square mile Great Basin, which includes parts of Nevada, Utah, California, Oregon, Idaho, and Wyoming. The book includes maps of places to go to see caves, fossils, volcanos, Pony Express sites, glacial features, bristlecone pines and more. It also has 18 activities for kids to help them learn more about the different components of the Great Basin. Nevada Magazine (Sept/Oct 2014) says: Gretchen M. Baker...has created the ultimate Great Basin guide for children. Baker offers a fun and informative look at the features, habitats, and peoples of the massive, 200,000-square-mile basin that spans four states and almost completely encompasses Nevada. The book includes 18 activities--such as "mining" a chocolate chip cookie to learn about mine reclamation--which offer kids a hands-on learning experience. Baker includes lists of places to visit so children can experience such areas as wetlands, the high country, or learn about the Basin's Native American peoples. Fun facts and numerous maps make this colorful book a great companion to any Nevada roadtrip.
About the Author
Gretchen M. Baker is an ecologist in the Great Basin and also author of Great Basin National Park: A Guide to the Park and Surrounding Area. She and her family count the number of mountain ranges they cross as they travel. Matthew Schenk is a graphic designer who loves to visit the Great Basin.