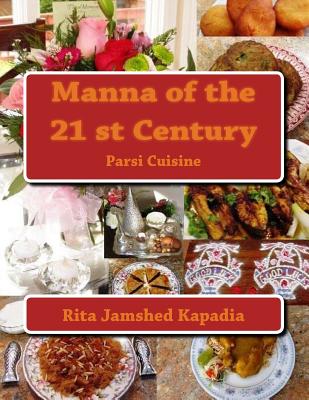 Parsi Cuisine: Parsi Cuisine (Paperback)
Parsi Cuisine
Createspace Independent Publishing Platform, 9781499730289, 244pp.
Publication Date: June 18, 2014
About the Author
About Rita: Since 1999, Rita Kapadia, founder of ParsiCuisine.com, has provided recipes, food news, health tips and articles on this website. Recently, Rita has published several Parsi Cuisine cookbooks. Cookbooks are sold worldwide. Rita's Parsi Cuisine Cookbooks are a labor of love.The cookbooks began in an effort to maintain and preserve our recipes and traditions for the next generation, many of whom have been raised in USA, UK, Australia, France, Germany, Canada and other countries outside of India.
Advertisement