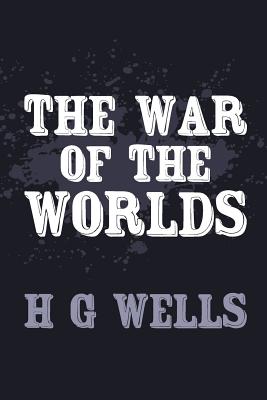 The War of the Worlds
Original and Unabridged
Paperback

* Individual store prices may vary.
Other Editions of This Title:
Paperback (8/1/2013)
Paperback (7/28/2018)
Paperback (6/6/2018)
Paperback (10/11/2012)
Paperback (2/19/2013)
Paperback (7/28/2018)
Paperback (10/10/2013)
Paperback (11/8/2018)
Paperback (4/3/2019)
Paperback (9/27/2014)
Paperback (3/9/2009)
Paperback (10/10/2012)
Paperback (4/21/2014)
Paperback (3/17/2011)
Paperback (12/22/2014)
Paperback (1/27/2019)
Paperback (7/30/2013)
Paperback (7/10/2019)
Paperback (5/1/2014)
Description
The War of the Worlds by English author H. G. Wells, details the adventures of an unnamed protagonist and his brother in Surrey and London as Earth is invaded by Martians. It is one of the earliest stories that detail a conflict between mankind and an extraterrestrial race and is one of the most commented-on works in the science fiction canon.
The narrator, a philosophically-inclined author, struggles to return to his wife while seeing the Martians lay waste to southern England. While his brother describes events in the capital and escapes the Martians by boarding a ship on the Essex coast.
The plot has been related to invasion literature of the time. The novel has been variously interpreted as a commentary on evolutionary theory, British Imperialism, and generally Victorian superstitions, fears and prejudices. At the time of publication it was classified as a scientific romance, like his earlier novel The Time Machine. The War of the Worlds has been both popular (having never gone out of print) and influential, spawning half a dozen feature films, radio dramas, a record album, various comic book adaptations, a television series, and sequels or parallel stories by other authors.
Createspace Independent Publishing Platform, 9781499763850, 144pp.
Publication Date: September 9, 2014