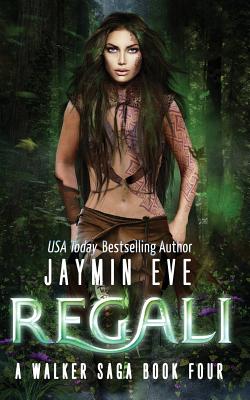 Regali (Paperback)
Createspace Independent Publishing Platform, 9781499794335, 342pp.
Publication Date: June 4, 2014
* Individual store prices may vary.
Description
A young adult paranormal romance series. An epic journey. If the Seventine are released, will anyone survive? Three of the Seventine are free and Abigail is running out of time to gather the half-Walkers for the final battle. And on top of that Lucy reveals her latest vision: Abigail must break the melding bond with Brace; if she doesn't, everyone will die. But is there one hope for them? New information from the Walker gathering reveals that there may be a ritual to return the Seventine to their prison. But they need four half-Walkers. And with the Regali half-Walker crowned the Queen-of-the-beasts, she might be the hardest to convince. Abigail has her best chance to save the worlds and her bond with Brace. But will she make it in time?
About the Author
Jaymin Eve loves surrounding herself with the best things in life: a good book, chocolate and her two little girls. She's been writing for about ten years and now it's settled into her blood and she can't get it out. Not that she wants to.