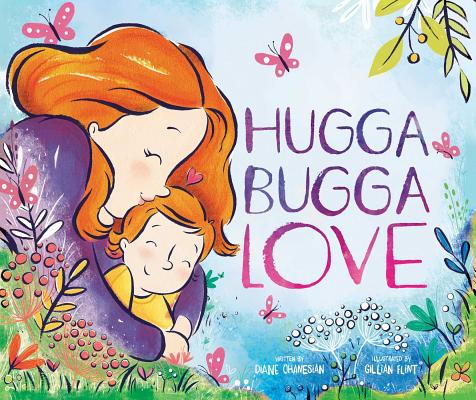 Hugga Bugga Love (Hardcover)
little bee books, 9781499803952, 32pp.
Publication Date: December 5, 2017
* Individual store prices may vary.
Description
A little boy has had enough of his mom giving him hugs, kisses, and cuddles. She calls it "hugga bugga love," and it's a special love that the son eventually accepts because he learns his mom's hugga buggas show him how much she loves him.

I love hugs and I love kisses,
and I love my momma too.
But her hugs and kisses follow me.
I get them all day through!

Mom loves kissing, hugging, and cuddling her precious little boy. She calls it hugga bugga love--but he has had enough! From lunchtime to playtime to bath time to nighttime, there's no escaping her hugga bugga love. He isn't even safe just pulling off his socks! But he learns to accept his mom's affection, because he realizes that he's hers and she's all his, and her hugga buggas show him how much she loves him.
About the Author
Diane Ohanesian wrote her first "book" in second grade, when her encouraging teacher, Mrs. Zwelling, kept her after school in order to show her movies which she stopped before the ending, so that Diane could write them herself! Diane has published more than twenty children's books since then and continues to work on new projects each and every day. She lives in Portland, Connecticut.

Gillian Flint loves drawing and painting, and she has been illustrating professionally since graduating college. She enjoys creating a variety of styles to work in using watercolors, crayons, ink, and digital illustration. Gillian is based in Saddleworth, in northwest England.