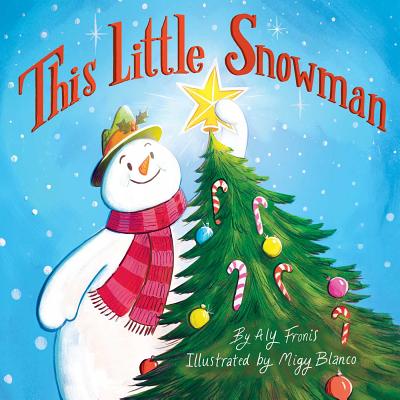 This Little Snowman (Board book)
little bee books, 9781499807165, 16pp.
Publication Date: September 18, 2018
* Individual store prices may vary.
Description
A fun, Christmas-themed twist on the classic nursery rhyme "This Little Piggy"!

This little snowman went to market.

This little snowman put up the tree.

This little snowman ate candy canes.

This little snowman sipped some iced tea.

These little snowmen are getting ready for Chistmas! One goes to the market, one puts up the tree, one eats candy canes, and one sips some iced tea. Now they're all ready to deliver cheer and wish you a Merry Christmas!
About the Author
Migy Blanco was born in Salford, England, Migy went to university in London, and then spent 10 years working in advertising and editorial illustration. After marrying, he moved to Buenos Aires. There, surrounded by the vibrancy and colour of South America, he developed a children's book style that is bold, magical and eye-catching. Migy recently moved back to the UK and, for the first time in his life, he is living outside of a mega-city, enjoying nature and exploring new inspiration.