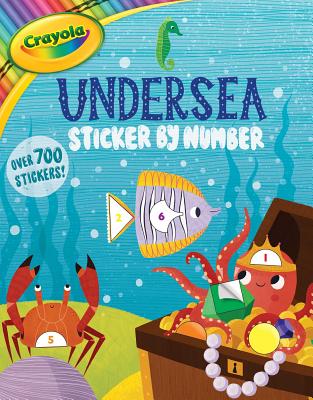 Crayola Undersea Sticker by Number (Crayola/BuzzPop #6) (Paperback)
BuzzPop, 9781499809398, 24pp.
Publication Date: May 7, 2019
* Individual store prices may vary.
Description
A beautiful underwater world comes together through the power of stickers! Use the stickers in the eight core Crayola colors to create over 20 exciting pages of sea creatures and scenery!

Crayola takes readers beneath the surface of the sea! Using the stickers in the eight core Crayola colors, and with beautiful, full-color illustrations to guide them, kids can create over 20 scenes of underwater wonder and discover exciting facts about the ocean. Say hello to an angler fish and find out about the narwhal, known as the unicorn of the sea! From the seashells on the seashore down to the Mariana Trench, kids can explore an amazing ocean world.