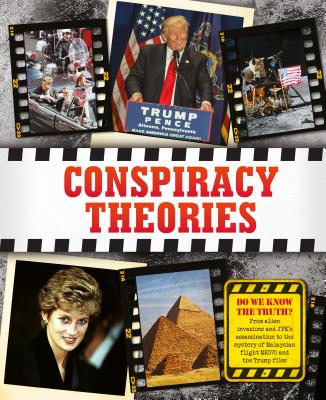 Conspiracy Theories (Hardcover)
Igloo Books, 9781499880472, 176pp.
Publication Date: February 6, 2018
* Individual store prices may vary.
Description
Is the world as we know it a lie? Could the truth be something far different to what we're told it is? Whether it's the 1969 Moon landing, Shakespeare's true identity, or the secrets of the Illuminati, Conspiracy Theories has something to capture the curiosity and imagination of every reader. As well as well-known mysteries, such as the Loch Ness monster, this book considers the resurfacing of old beliefs, such as a flat Earth, current affairs, including Donald Trump, not to mention the out-and-out bizarre.