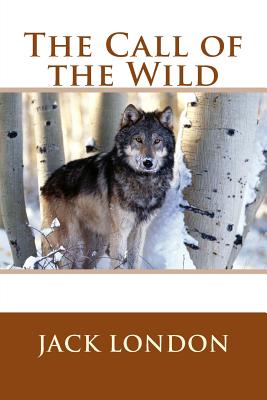 The Call of the Wild (Paperback)
Createspace Independent Publishing Platform, 9781500105389, 102pp.
Publication Date: December 11, 2014
Other Editions of This Title:
Digital Audiobook (5/24/2010)
Paperback (3/8/2018)
Paperback (8/27/2018)
Paperback (11/7/2016)
Paperback (10/9/2015)
Paperback (8/17/2018)
Paperback (8/12/2016)
Paperback (12/20/2011)
Paperback (4/14/2019)
Paperback (4/28/2016)
Paperback (4/29/2015)
Paperback (7/12/2019)
Paperback (10/1/2018)
Paperback (1/3/2019)
Paperback (10/17/2014)
Paperback (2/11/2019)
Paperback (8/7/2018)
Paperback (4/5/2015)
Paperback (9/6/2018)
* Individual store prices may vary.
Description
A vivid exploration of a world that will not be familiar to the average young reader. The plot revolves around Buck, a St. Bernard-Scotch Collie mix, who was the personal pet of Judge Miller in California's Santa Clara Valley. While strolling around the ranch as he was wont to do, Buck is taken by Manuel, the judge's gardener, and then sold to pay off some of Manuel's gambling debts. Crated and shipped off to Seattle, Buck's life is forever changed, as he finds himself in the hands of French-Canadians who take him, along with several other dogs, to the Klondike. There he is trained to be a sled dog, and Buck quickly learns the meaning of survival of the fittest. A fierce rivalry develops between Buck and the lead dog, Spitz, and, eventually, it is a fight to the death.