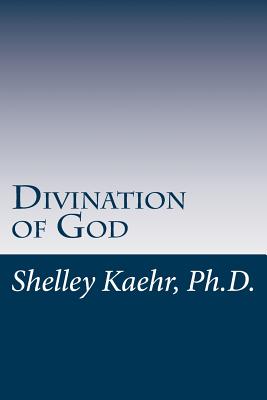 Divination of God
Ancient Tool of Prophecy Revealed
Paperback

* Individual store prices may vary.
Description
Dr. Shelley Kaehr explores the Biblical divination tool Urim and Thummim from the Book of Exodus, explores their origins, and suggests materials the reader can use to create the oracle themselves. PRAISE FOR DIVINATION OF GOD "Life is so mysterious and full of confusing choices that we need reliable tools for making good decisions. Common sense is a crucial starting point, but since ancient times there have been wisdom traditions that taught how to supplement logic with the guidance of divination. This is no mere superstition - divination tools such as the Urim and Thummim are a powerful way to connect to the human unconscious and the infinite Spirit that stand ready to direct our voyage through life. Shelley Kaehr's exhaustive research into the Old Testament references to the Urim and Thummim makes this method accessible to modern men and women. She places this ancient tool in the contexts of many other oracle traditions and shows its value for today's seekers." Mark Thurston, Ph.D., author of Willing to Change: The Journey of Personal Transformation "In our quest to find and do the will of God, the Bible has many treasures that serve as important keys and guideposts. In Divination of God, Dr. Shelley Kaehr sheds powerful and helpful light upon Biblical approaches to discernment, makes them accessible and understandable and shows how they relate to other methods that have occurred in the course of history. It is a fascinating and worthwhile read." Father Paul Keenan, author of Elisha's Jars and If You Want to Change Your Mind, You Have to Open Your Heart "Divination of God is a fascinating work and should be a real eye-opener to any Fundamentalist Christians who take a look - and I hope they will. Dr. Shelley Kaehr has gathered together such an interesting amalgam of materials. I think she has quite a winner with this book." Mary K. Greer, author of Tarot for Your Self and Women of the Golden Dawn.
Createspace Independent Publishing Platform, 9781500118280, 84pp.
Publication Date: June 6, 2014
About the Author
For nearly two decades Shelley Kaehr, Ph.D. has worked with thousands of people around the world helping them achieve greater peace and happiness in their lives. A native of Albuquerque, New Mexico, Shelley became widely known as one of the world's leading authorities on energy healing and mind body medicine using gems and minerals with her hypnosis clients. She believes our memories are stored holographically in the energetic fields around our bodies, and by combining hypnosis with healing work, lasting change is achieved. Her past life regression process has been endorsed by Dr. Brian Weiss who called her work, "An important contribution to the field of regression therapy." Her critically acclaimed book Lifestream, describes her client's powerful past and future life journeys. A world traveler, Shelley believes the soul longs to return to places from prior incarnations. She coined the term Supretrovie to describe sudden recollections of prior lives while traveling, and she believes all people, whether they consciously remember it or not, have flashbacks from prior lives while going about their daily business. Shelley works closely with the Edgar Cayce Foundation and is author of two books on Cayce's use of stones and gems. Her articles have appeared in Venture Inward Magazine. She has been featured prominently in the media including several appearances on Coast to Coast AM with George Noory, and William Shatner's Weird or What, among others, and hosted Beyond Reality on KLIF Radio in Dallas. Shelley received her Ph.D. in Parapsychic Science from the American Institute of Holistic Theology in 2001. She is a Certified Clinical Hypnotherapist and Trainer, and lives near Dallas, Texas. She truly believes we all have the ability to make positive changes and live the life of our dreams. www.pastlifelady.com Facebook Fan Page: Past Life Lady