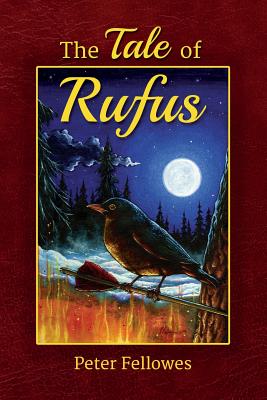 The Tale Of Rufus
Paperback

* Individual store prices may vary.
Description
Rufus the Blackbird and his best friend, Milo the Wren, have taken flight. Fleeing from Kings Yew, their repressive and militaristic home far to the north, the pair carry a powerful secret south; a secret that could end - or escalate - the growing conflict between the Bird Kingdoms. War looms, threatening to engulf all in its path, as a long-forgotten dark magic rises once more through the twisted roots of Kings Yew. Pursued relentlessly by their past, the friends face an epic journey of discovery and adventure where fate, friendship, magic and betrayal will guide their wings... A breathtaking British bird-based fantasy novel from new author Peter Fellowes. 125,000 words. NOTE: contains some mild swearing.
Createspace Independent Publishing Platform, 9781500121020, 340pp.
Publication Date: September 22, 2014
About the Author
Peter Fellowes lives in a tiny hamlet in rural Norfolk, England with his extremely supportive partner, Sharon. For over twenty-two years he has played guitar in SOUTHPAW, a post-hardcore alternative rock band founded in his teens with his best friends. He is currently recording their latest album in his home studio, with the very same friends he started with all those years ago - as he likes to say, "nothing creates a closer bond between people than twenty-two years of constant failure and disappointment!" In order to pursue his love of music, his diverse 'day-jobs' have included working as an illustrator, lithographic printer, postman, recording engineer, driver, storekeeper and carer. With a lifelong interest in nature and fantasy and, during downtime from his other creative projects, Peter decided to have a go at writing something. 'The Tale of Rufus', his first novel, was the surprising result...