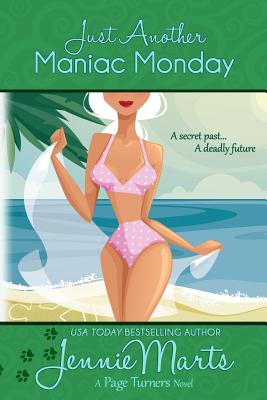 Just Another Maniac Monday (Paperback)
Createspace Independent Publishing Platform, 9781500129736, 238pp.
Publication Date: June 8, 2014
* Individual store prices may vary.
Description
Is finding your long-lost love worth losing your life? Edna Allen's Monday goes from mundane to murderous when she opens the front door to find the love of her life standing there. A man she thought had died years ago... after being accused of murder. John Collins is back, bringing with him a charming smile, a dog named Havoc, a second chance at love...and a threat of death. Danger surrounds this former bad-boy, and even after a lifetime apart, he still ignites a spark in Edna. A spark she thought she'd buried decades earlier. As Edna relives their summer romance, where more than the weather was hot and steamy, she falls in love all over again and evokes memories filled with drama, passion, action, and murder. Now these soul-mates must face the truth about what happened in the past and find the killer hunting them in the present. And Edna, with her sarcastic wit, a pocket stun-gun, and a few hare-brained schemes, is ready to fight for the man who still makes her pulse race. But does she dare risk her heart again to now protect the man whom she couldn't save back then? Women of all ages will love this tale of humorous, women's fiction, mixed with a touch of cozy mystery in this small town romantic comedy.