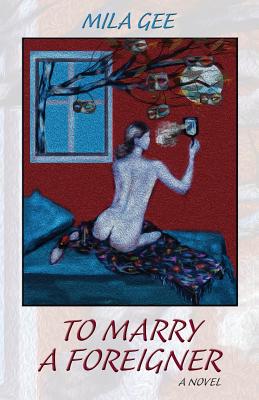 To Marry a Foreigner
Paperback

* Individual store prices may vary.
Description
To Marry a Foreigner is the story of two journeys undertaken by Nadya. As an adult she traces the impact of her past in the Soviet-era Russia as she explores the realities of her life during a trip to present-day Cuba.
"I began traveling from the moment I was born, judging by the few remaining black-and-white photos and stories told by my parents. ... By the age of ten I was traveling alone. Those trips usually commenced with my mother running after a train that was already slowly puffing away from the station and me climbing into the front door of the car, followed by my bag flying through the back door, and with the requisite net bag of provisions (roast chicken, boiled eggs, apples, and "Polar Bear" chocolate candy) landing somewhere in the next car."
A freedom-worshipping American yoga instructor, Nadya and her American musician husband Alex embark on a trip to Castro's Cuba to shoot footage of the local music scene for Alex's upcoming video. Having been born in Russia in her own words "so long ago, it's no longer true," Nadya realizes at Cancun Airport, even before they board the plane to Havana, that she has made a terrible mistake by agreeing to this "forward to the past" adventure.
"Having spent my youth in Soviet Russia I've seen all of this before and could not imagine myself being in the same situation again, especially voluntarily. All of a sudden my twenty or so years of roaming free in the West seem no more than a bittersweet dream. I'm about to enter the same type of zoo from which I escaped-in an exotic location, but with the same type of owner, with the possibility of never being let out again. Once again I feel very small-a powerless, hopeless cypher."
As her carefully constructed American persona begins to crumble, Nadya is forced to confront her rejected origin together with her disowned self. Too proud to play a coward, she refuses to turn back. Each psychologically grueling day in Cuba presents her with discarded fragments of herself, the sum of which challenges her to re-examine her ideas of freedom, individuality, success, and the nature of love.
"Time-the most precious substance of all-actually, the only real thing there is ... most adults seem to be determined to squander it on doing meaningless things in order to acquire meaningless stuff, all the while complaining 'Where did the time go?'; that's after they have 'killed it, ' 'saved it, ' 'passed it, ' etc., everything but actually experienced it... ."
Complete with illustrations by the author, To Marry a Foreigner is available in paperback and as a Kindle edition.
Createspace Independent Publishing Platform, 9781500195434, 274pp.
Publication Date: July 5, 2014
About the Author
Mila Gee is a multimedia artist, actress, dancer, and author based in New York. To Marry a Foreigner is her first novel.