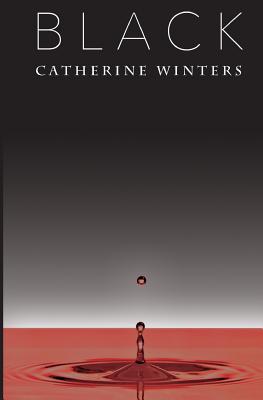 Black (Josephine #1)
Paperback

* Individual store prices may vary.
Description
Thirty-year-old redhead Josephine Berendt has everything under control. She's finally over her ex, Max Spencer; her third novel is about to hit the shelves; and she's living happily alone in a quiet Denver suburb. So what if her life is missing a little action? She gets all she needs by writing about vampires - and at least her furniture won't run away to Paris just to prove how much it doesn't love her.
600-year-old businessman Grant Black thinks he's just doing a favor for an old friend by keeping an eye on Josephine and her dangerously accurate storytelling. Keeping out of her life is no trouble at all - until Max shows up on her doorstep with a case of fangs and Grant is forced to meet Josephine in the fearless, foul-mouthed flesh.
Soon Josephine finds herself at the center of an undead incident of international proportions. Now every day is a test of how long she can balance her need for independence with her growing affection for a killer, and stay alive - or, at least, not dead.
Featuring some of the most famous and ruthless vampires from history and literature, BLACK interweaves traditional vampire canons with an entirely new race of vampires with its own laws and mores. Told in Josephine's thoroughly modern voice, the book is a witty, allusive tour of the vampire world's upper echelons and hubs of power.
Createspace Independent Publishing Platform, 9781500277741, 248pp.
Publication Date: July 28, 2014
About the Author
Catherine Winters has honed her signature snark in print and in real life since she was ten. Her love of pop culture, bad television, and worse music coupled with the collection of a lifetime's worth of useless trivia make her novels modern and witty. In addition to writing, Ms. Winters is the Social Media Director for the Gatsby Theatre Company in Colorado Springs, Colorado, and is employed as the principal mezzo-soprano for the Cathedral Basilica of the Immaculate Conception in Denver. She lives in Denver with her husband, daughter, and two demanding cats. Visit Catherine's website at www.writingwinters.com to read her blog, find links to her social media outlets, and get the current listing of her books.