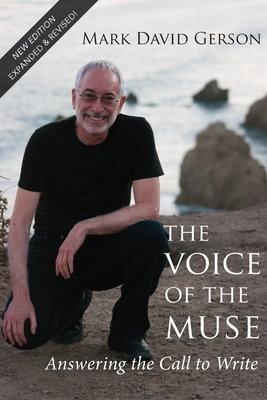 The Voice of the Muse (Paperback)
Answering the Call to Write
Createspace Independent Publishing Platform, 9781500281380, 258pp.
Publication Date: June 30, 2014
* Individual store prices may vary.
Description
Unleash the Power of Your Creative Potential
- Learn practical, fun techniques guaranteed to get your stories on paper
- Weave worlds of wonder beyond your conscious imagining
- Discover how to write naturally, eloquently and without struggle
Whether you're a seasoned writer or just starting out, whatever your genre or form, The Voice of the Muse will deepen your creative experience and awaken you to new skills, new stories and a renewed confidence in your innate gifts. You'll Never Feel the Same About Writing Again
"A highly recommended guide from one of the most creative people around."
- William Reichard, author of This Album Full of Angles "Mark David is a master of the word...absolutely a catalyst for my writing."
- Joan Cerio, author of Hardwired to Heaven "Whenever I feel blocked, I open this book, read a couple of pages and feel inspired again."
- Anna Blagoslavova, Moscow, Russia "Mark David Gerson's The Voice of the Muse book and recording saved my languishing novel "
- Katie Thomas, Lynchburg, VA "No writer could ask for a more encouraging guide."
- The Written Word "The words lie within you. They hover in the shadows, longing to be noticed, yearning to heard, aching to be shared. Together, through this book, you and I will give them voice." - Mark David Gerson, The Voice of the Muse Works well in conjunction with The Voice of the Muse Companion: Guided Meditations for Writers, a recording that includes the author's recording of ten of the guided meditations in the book and is also available on Amazon.
About the Author
The award-winning author of more than a dozen books whose readers span the globe, Mark David Gerson electrifies groups and individuals around the world with his inspiring stories and motivational talks, seminars and workshops. Mark David's books include critically acclaimed titles for writers, spellbinding fiction and compelling memoirs. His screenplay adaptations of his Q'ntana Trilogy fantasy novels are on their way to theaters as a trio of epic feature films. Known as "The Birthing Your Book Guru," Mark David works with an international roster of clients to help them get their stories onto the page and into the world with ease. Having overcome his own writing challenges, he is uniquely qualified to fire up novices and seasoned professionals in any genre to unleash the power of their creative potential and get their writing project done. Passionate, inspiring, insightful and intuitive, Mark David Gerson is a highly sought-after speaker, coach, editorial consultant and media guest. - Follow Mark David on Facebook at www.facebook.com/markdavidgerson.page and Twitter @markdavidgerson - More about Mark David at www.markdavidgerson.com