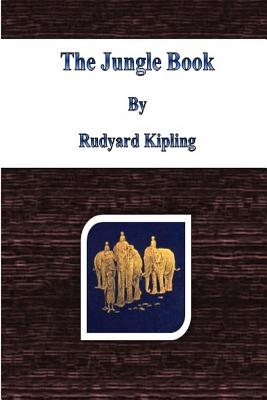 The Jungle Book (Paperback)
Createspace Independent Publishing Platform, 9781500306045, 212pp.
Publication Date: June 25, 2014
Other Editions of This Title:
Paperback (1/19/2015)
Paperback (9/1/2004)
Paperback (2/20/2015)
Paperback (9/2/2014)
Paperback (8/10/2013)
Paperback (3/25/2016)
Paperback (11/23/2015)
Paperback (7/20/2016)
Paperback (4/24/2014)
Paperback (4/4/2010)
Paperback (4/24/2016)
Paperback (1/6/2012)
Paperback (8/12/2012)
Paperback, Large Print (2/21/2015)
Paperback (11/2/2013)
Paperback (10/9/2013)
Paperback (4/29/2015)
Paperback (11/1/2014)
Paperback (3/23/2016)
* Individual store prices may vary.
Description
Penned by English Nobel laureate Rudyard Kipling in 1894, The Jungle Book is a collection of allegorical stories that take place in the Indian jungle. The most famous stories of The Jungle Book are those featuring a young boy named Mowgli who was raised by wolves, is friends with a panther, and was educated by the animals of the jungle. Also popular in this collection is Rikki-Tikki-Tavi, about a mongoose who protects his human family against cobras. This edition also features tales from Kipling's Just So Stories. These origin fables answer many questions about why things are the way they are, and readers will delight in tales like How the Rhinoceros Got His Skin, The Beginning of the Armadillos, and How the First Letter Was Written. A treasure trove of children's literature, The Jungle Book and Other Stories from the Word Cloud Classics series is a chic and affordable addition to any library.
About the Author
Born in India in 1865, British author Rudyard Kipling moved to England when he was five years old. A poet and short-story writer, he is best known for his tales for children.