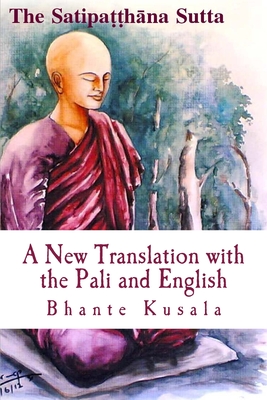 The Satipatthana Sutta
A New Translation: With the Pali and English Texts
Paperback

* Individual store prices may vary.
Description
***NEW Revised 2020 version of the Venerable Bhante Kusala's book on this noted sutta. Corrected Pali enumerations and more notations. This is not the 2014 version but a fully revised version.There are many translations of the Satipatthana sutta that are used for studying the sutta, as well as for practicing meditation; this new version gives you the English translation right next to the Pali phrase from the sutta. This will help those who want to know precisely in the original Pali, the exact teachings of the Buddha.Both translations from Bhikkhu Bodhi and Venerable Nanamoli have been meticulously compared and then analyzed for meaning based on the Pali language. Bhante Kusala is a Pali Scholar from Sri Lanka and has a degree from Harvard University in the USA.
Createspace Independent Publishing Platform, 9781500407636, 62pp.
Publication Date: July 15, 2014