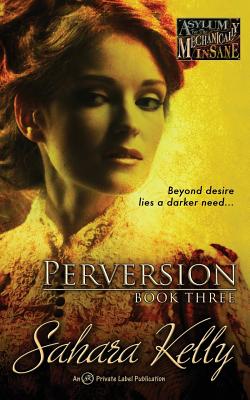 Perversion (Paperback)
Createspace Independent Publishing Platform, 9781500425234, 250pp.
Publication Date: July 4, 2014
* Individual store prices may vary.
Description
Lady Alwynne Harbury is a fine example of the miracles science can produce. Her beauty remains untouched even as the years roll by. But the vapors that keep her young have other effects. And when modified by the two greedy scientists behind the formula, the result leads to chaos and unspeakable acts of savagery. While these perversions are destroying lives, others are being saved. Like one certain inmate locked in the depths of what is now known as the Asylum for the Mechanically Insane...
About the Author
British born Sahara Kelly brought her love of reading across the Atlantic and found it had developed into a passion for writing. With more than sixty digital books out there with her name on them, Sahara knows she's found her bliss and continues to write stories filled with her signature humor and steamy eroticism, always insisting that there be some touches of reality for her readers to cling to. She also likes a change now and again - hence this series of Victorian-set Gothic Horror novels. She knows she's blessed to be doing what she loves and promises plenty more novels to come.