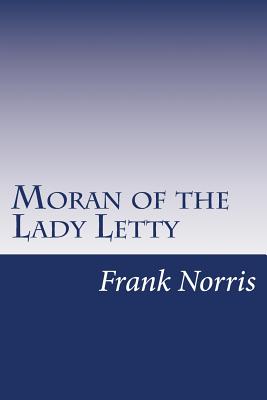 Moran of the Lady Letty (Paperback)
Createspace Independent Publishing Platform, 9781500471897, 86pp.
Publication Date: July 13, 2014
Description
This is to be a story of a battle, at least one murder, and several sudden deaths. For that reason it begins with a pink tea and among the mingled odors of many delicate perfumes and the hale, frank smell of Caroline Testout roses. There had been a great number of debutantes "coming out" that season in San Francisco by means of afternoon teas, pink, lavender, and otherwise. This particular tea was intended to celebrate the fact that Josie Herrick had arrived at that time of her life when she was to wear her hair high and her gowns long, and to have a "day" of her own quite distinct from that of her mother. Ross Wilbur presented himself at the Herrick house on Pacific Avenue much too early upon the afternoon of Miss Herrick's tea. As he made, his way up the canvased stairs he was aware of a terrifying array of millinery and a disquieting staccato chatter of feminine voices in the parlors and reception-rooms on either side of the hallway. A single high hat in the room that had been set apart for the men's use confirmed him in his suspicions.
Advertisement