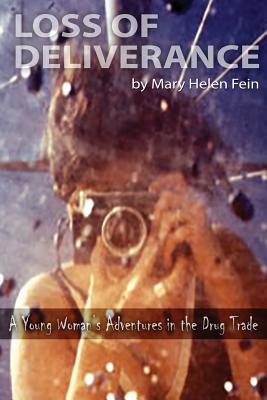 Loss of Deliverance (Paperback)
A Young Woman's Adventures in the Drug Trade
Createspace Independent Publishing Platform, 9781500659356, 320pp.
Publication Date: July 26, 2014
* Individual store prices may vary.
Description
Four twenty-year olds wait in the moonlight on the deck of a forty-foot sailboat off the coast of Jamaica. Claire's boyfriend flashes a signal light into the darkness. She is dressed in foul weather gear, long hair tucked up into the hood, her figure hidden by the loose clothing. She scans the darkness for approaching boats. Finally she hears a loud motor boat approaching. Five big Jamaican guys pull up close to the boat and turn on intense overhead lights that illuminate both decks. Without a word of introduction they begin to fling fifty pound burlap bags of pot onto the deck. The crew of Claire's boat rushes to arrange the bags below deck while she tries to hide behind the mast and look like a boy. When the pot is aboard, the biggest and toughest of the Jamaicans turns slowly towards her with a grin. He knows she is a woman. Then, very small, just between the two of them, he makes an hourglass shape with his hands, throws back his head, and laughs. He turns away, leaps onto his own boat, and in moments they are gone into the darkness. Claire and her friends scramble to turn on the engine They speed away into the night, 2,500 pounds of best quality marijuana on board. Loss of Deliverance is a work of fiction, adventure and danger. It is 1974 and Claire and a group of friends sail from Miami to Jamaica, bringing back millions of dollars of pot. The trip is a financial success, and Claire and her friends repeat the trip again and again. They survive terrible storms at sea and even a shipwreck. The stakes get higher as business moves from pot in Jamaica to cocaine in Colombia. As time goes by, Claire struggles to leave the life and find a way to integrate herself constructively into society. What started out as stimulating excitement gradually turns to danger and exposure. This is the story of how a young woman finds her compass, faces facts, and makes her way into a better life. Claire is a middle class young woman with a good education, caught in a harsh trade.
About the Author
Mary Helen Fein lives on six acres in northern California where she writes, paints, designs websites and teaches meditation.