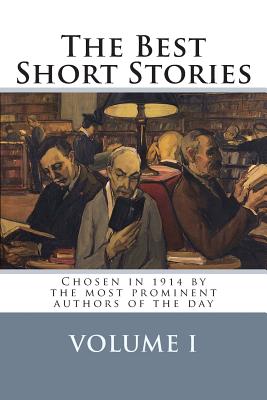 The Best Short Stories Volume I (Paperback)
Chosen in 1914 by the Most Prominent Authors of the Day
Createspace Independent Publishing Platform, 9781500802806, 514pp.
Publication Date: August 31, 2014
* Individual store prices may vary.
Description
Have you read the 50 best short stories of all time? In 1914, a critical moment in literature, The New York Times asked the most highly regarded authors of the day to name the best short story in the English language. Many of their responses have maintained consistent fame through time. Others have become hidden gems. All are essential literary experiences that will make you love to read again. These masterpieces are collected here for the first time, masterfully copyedited and with an introduction by Martin Hill Ortiz, PhD. This volume includes: Introduction A Lodging for the Night-A Story of Francis Villon by Robert Louis Stevenson The Outcasts of Poker Flat by Bret Harte Heart of Darkness by Joseph Conrad The Man Who Would Be King by Rudyard Kipling A Christmas Carol by Charles Dickens The Pavilion on the Links by Robert Louis Stevenson The Maltese Cat by Rudyard Kipling The Murders in the Rue Morgue by Edgar Allan Poe The Purloined Letter by Edgar Allan Poe Will o' the Mill by Robert Louis Stevenson Wolfert Webber; or, Golden Dreams by Washington Irving The Ring of Thoth by Arthur Conan Doyle The Celebrated Jumping Frog of Calaveras County by Mark Twain The Door in the Wall by H. G. Wells Gifts of Oblivion by Dorothy Canfield.