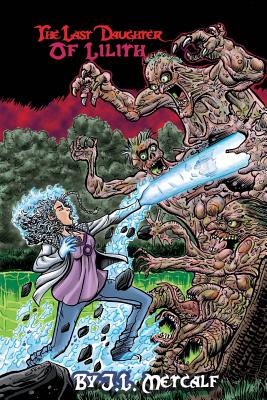 The Last Daughter of Lilith (Paperback)
Createspace Independent Publishing Platform, 9781500913397, 340pp.
Publication Date: September 1, 2014
* Individual store prices may vary.
Description
In Katrina's ordinary world everything has a place and there is an order to life. In one day her orderly life is completely shattered. Her parents disappear, a handsome man shows up at her doorstep and she comes face-to-face with a world she also assumed didn't exist. She begins to confront her demons (both literal and figurative) while gearing up to fight a battle that will decide the fate of both her new family and the rest of humanity.
About the Author
J.L. Metcalf lives in the Ocean State with her artistic boyfriend Frankie and their equally artistic cat. She hopes to one day live in a Hobbit Hole while making her own jams and jellies and getting a nice foot rub while she writes. She is a blogger with Great Stories, Inc under the column, "The Female Perspective" while also having been published by Oddville Press and Lovett Publishing.