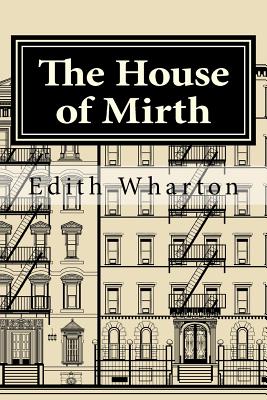 The House of Mirth (Paperback)
Createspace Independent Publishing Platform, 9781501032363, 374pp.
Publication Date: September 1, 2014
Other Editions of This Title:
Paperback (2/1/2019)
Paperback (1/20/2006)
Paperback (1/5/2016)
Paperback (9/23/2007)
Paperback (7/30/2008)
Paperback (4/1/2019)
Paperback (10/10/2018)
Paperback (10/14/1905)
Paperback (9/5/2018)
Paperback (6/28/2016)
Paperback (1/5/2014)
Paperback (7/30/2008)
Paperback (5/22/2018)
Paperback (8/28/2014)
Paperback (4/6/2014)
* Individual store prices may vary.
Description
The House of Mirth (1905), is a novel by Edith Wharton. First published in 1905, the novel is Wharton's first important work of fiction, sold 140,000 copies between October and the end of December, and added to Wharton's existing fortune. Although The House of Mirth is written in the style of a novel of manners, set against the backdrop of the 1890s New York ruling class, it is a text considered to be part of American literary Naturalism. Wharton places her tragic heroine, Lily Bart, in a society that she describes as a "hot-house of traditions and conventions." This book is annotated and includes a biography about the life and times of Edith Wharton and a critical essay about the work.