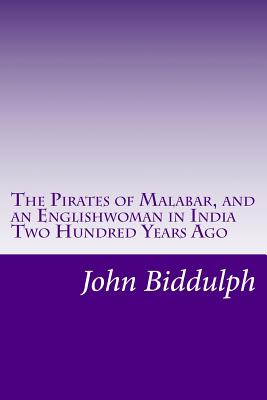 The Pirates of Malabar, and an Englishwoman in India Two Hundred Years Ago (Paperback)
Createspace Independent Publishing Platform, 9781501058387, 102pp.
Publication Date: September 18, 2014
Other Editions of This Title:
Paperback (8/10/2007)
Paperback (8/20/2015)
Paperback (5/27/2016)
Paperback (9/25/2019)
Paperback (11/30/2015)
Paperback (5/25/2017)
Hardcover (5/25/2017)
Hardcover (9/25/2019)
Paperback (8/28/2008)
Hardcover, Large Print (8/18/2008)
Paperback (1/26/2019)
Hardcover (8/18/2008)
Paperback (5/29/2008)
Paperback, Large Print (10/11/2007)
Paperback (2/17/2015)
Hardcover (9/2/2008)
* Individual store prices may vary.
Description
From the first days of European enterprise in the East, the coasts of India were regarded as a favourable field for filibusters, the earliest we hear of being Vincente Sodre, a companion of Vasco da Gama in his second voyage. Intercourse with heathens and idolaters was regulated according to a different code of ethics from that applied to intercourse with Christians. The authority of the Old Testament upheld slavery, and Africans were regarded more as cattle than human beings; while Asiatics were classed higher, but still as immeasurably inferior to Europeans. To prey upon Mahommedan ships was simply to pursue in other waters the chronic warfare carried on against Moors and Turks in the Mediterranean.