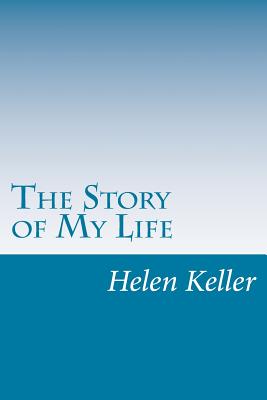 The Story of My Life (Paperback)
Createspace Independent Publishing Platform, 9781501070518, 258pp.
Publication Date: September 22, 2014
Other Editions of This Title:
Digital Audiobook (3/10/2008)
Digital Audiobook (12/31/2005)
Paperback (6/17/2004)
Paperback (2/19/2016)
Paperback (10/10/2018)
Paperback (6/6/2013)
Paperback (6/22/2018)
Paperback (7/1/1905)
Paperback (11/25/2011)
Paperback (8/27/2018)
Paperback (7/2/2015)
Paperback (1/11/2018)
Paperback (5/11/2011)
Paperback (9/30/2014)
Paperback (5/8/2015)
* Individual store prices may vary.
Description
It is with a kind of fear that I begin to write the history of my life. I have, as it were, a superstitious hesitation in lifting the veil that clings about my childhood like a golden mist. The task of writing an autobiography is a difficult one. When I try to classify my earliest impressions, I find that fact and fancy look alike across the years that link the past with the present. The woman paints the child's experiences in her own fantasy. A few impressions stand out vividly from the first years of my life; but "the shadows of the prison-house are on the rest." Besides, many of the joys and sorrows of childhood have lost their poignancy; and many incidents of vital importance in my early education have been forgotten in the excitement of great discoveries. In order, therefore, not to be tedious I shall try to present in a series of sketches only the episodes that seem to me to be the most interesting and important. I was born on June 27, 1880, in Tuscumbia, a little town of northern Alabama. The family on my father's side is descended from Caspar Keller, a native of Switzerland, who settled in Maryland. One of my Swiss ancestors was the first teacher of the deaf in Zurich and wrote a book on the subject of their education-rather a singular coincidence; though it is true that there is no king who has not had a slave among his ancestors, and no slave who has not had a king among his.