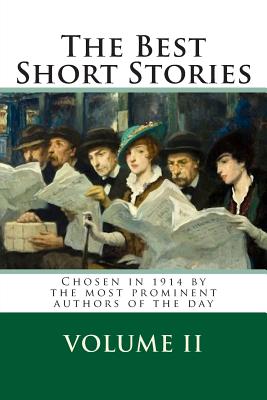 The Best Short Stories Volume II
Chosen in 1914 by the Most Prominent Authors of the Day
Paperback

* Individual store prices may vary.
Description
Have you read the 50 best short stories of all time? In 1914, a critical moment in literature, The New York Times asked the most highly regarded authors of the day to name the best short story in the English language. Many of their responses have maintained consistent fame through time. Others have become hidden gems. All are essential literary experiences that will make you love to read again. These masterpieces are collected here for the first time, masterfully copyedited and with an introduction by Martin Hill Ortiz, PhD. This volume includes: Introduction * Markheim by Robert Louis Stevenson * Strange Case of Dr. Jekyll and Mr. Hyde by Robert Louis Stevenson * The Luck of Roaring Camp by Bret Harte * The Brushwood Boy by Rudyard Kipling * Doctor Marigold by Charles Dickens * Rip Van Winkle by Washington Irving * An Unfinished Story by O. Henry * The Claws of the Tiger by Gouverneur Morris IV * The Fall of the House of Usher by Edgar Allan Poe * Providence and the Guitar by Robert Louis Stevenson * Bread Upon the Waters by Rudyard Kipling * Marjorie Daw by Thomas Bailey Aldrich * Love in a Mist by A. Neil Lyons * His Wife by Stephen French Whitman * Rebecca and Rowena by William Makepeace Thackeray * Master and Man by Leo Tolstoy * The Necklace by Guy de Maupassant * The Piece of String by Guy de Maupassant * Cinderella by the Brothers Grimm * The Story of Ruth Anonymous * "What is the Best Short Story?" The original article as presented in The New York Times.
Createspace Independent Publishing Platform, 9781501073755, 494pp.
Publication Date: September 11, 2014