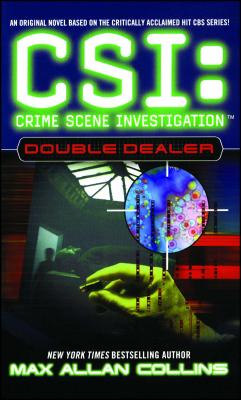 Double Dealer (CSI (Paperback)
CRIME SCENE INVESTIGATION)
Gallery Books, 9781501102790, 320pp.
Publication Date: September 27, 2014
Other Editions of This Title:
Mass Market (4/1/2003)
* Individual store prices may vary.
Description
Meet the little known and even less understood heroes of police work in Las Vegas -- the forensic investigators. Led by veteran Gil Grissom, the remarkable team assigned to the Criminalistics Bureau's graveyard shift -- including Catherine Willows, Warrick Brown, Nick Stokes, and Sara Sidle -- must combine cutting-edge scientific methods and old-fashioned savvy as they work to untangle the evidence behind the yellow police tape. While Nick and Catherine investigate a newly discovered fifteen-year-old murder, Grissom and the rest of the team must uncover the indentity of a cold-blooded killer -- one whose execution-style, "double-tap" signature has provoked the interest of FBI agent Rick Culpepper.
About the Author
Max Allan Collins is a New York Times bestselling author of original mysteries, a Shamus award winner and an experienced author of movie adaptions and tie-in novels. His graphic novel Road to Perdition has been made into a major motion picture by Tom Hank's production company. He is also the author of the tie-in novel series based on the original CSI.