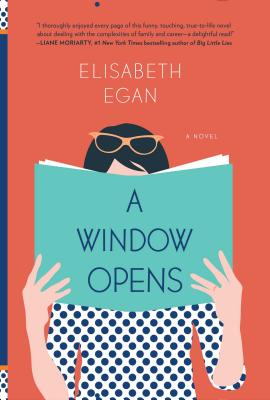 A Window Opens
A Novel
Hardcover

* Individual store prices may vary.
Other Editions of This Title:
Digital Audiobook (8/24/2015)
Paperback (7/5/2016)
Hardcover, Large Print (12/9/2015)
September 2015 Indie Next List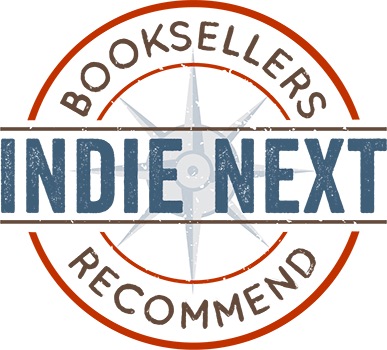 "Alice Pearse has just accepted a job with Scroll, (a forward-thinking bookstore,) but Susannah, her friend who owns the neighborhood bookstore, asks her, 'Would you really work for an operation that will be the final nail in the coffin for Blue Owl Books?' On her first day, Alice must set up meetings with 30 agents and editors and assemble 425 top titles to sell in Scroll's lounges. The job is in addition to having three children, a dog, a husband in the midst of a career change, parents, siblings, and friends. Alice soon realizes this career may not be exactly what she envisioned and must ask herself, what matters the most? -- the very question that many of us ask ourselves every day. A delightful, inspiring, and moving tale that will be a top choice for any book group."
— Karen Briggs (W), Great Northern Books and Hobbies, Oscoda, MI
View the List
Description
"Egan's delightful debut is a fresh, funny take on the age-old struggle to have it all." —People

*People, Summer's Best Books*Entertainment Weekly, 8 Big Fat Beach Reads*Woman's Day, Great Summer Reads*Publishers Weekly, Best Summer Books*Good Housekeeping, Your Ultimate Summer Reading List*Minneapolis Star Tribune, 10 Novels Not to Miss*Coastal Living, Great Summer Reads *Time Out New York, Summer Reading List*Goop Newsletter, Best Summer '15 Reading*

Fans of I Don't Know How She Does It and Where'd You Go, Bernadette will cheer at this "fresh, funny take on the age-old struggle to have it all" (People) about what happens when a wife and mother of three leaps at the chance to fulfill her professional destiny—only to learn every opportunity comes at a price.

In A Window Opens, beloved books editor at Glamour magazine Elisabeth Egan brings us Alice Pearse, a compulsively honest, longing-to-have-it-all, sandwich generation heroine for our social-media-obsessed, lean in (or opt out) age. Like her fictional forebears Kate Reddy and Bridget Jones, Alice plays many roles (which she never refers to as "wearing many hats" and wishes you wouldn't, either). She is a mostly-happily married mother of three, an attentive daughter, an ambivalent dog-owner, a part-time editor, a loyal neighbor and a Zen commuter. She is not: a cook, a craftswoman, a decorator, an active PTA member, a natural caretaker or the breadwinner. But when her husband makes a radical career change, Alice is ready to lean in—and she knows exactly how lucky she is to land a job at Scroll, a hip young start-up which promises to be the future of reading, with its chain of chic literary lounges and dedication to beloved classics. The Holy Grail of working mothers―an intellectually satisfying job and a happy personal life―seems suddenly within reach.

Despite the disapproval of her best friend, who owns the local bookstore, Alice is proud of her new "balancing act" (which is more like a three-ring circus) until her dad gets sick, her marriage flounders, her babysitter gets fed up, her kids start to grow up and her work takes an unexpected turn. Readers will cheer as Alice realizes the question is not whether it's possible to have it all, but what does she―Alice Pearse―really want?
Praise For A Window Opens: A Novel…
"Elisabeth Egan's wry, up-to-the-minute social comedy perfectly captures the harried life of a working mother who is, by necessity, on call 24/7 in every sphere. Filled with humor and heartbreak, this acutely observed debut is compulsively readable."
—Christina Baker Kline, #1 New York Times bestselling author of Orphan Train

"Elisabeth Egan has not only written a relatable, empathic story about woman at a personal and professional crossroads. She has turned a sharp and satirical eye to both the self-important, neologism-choked jargon of the corporate world and the claustrophobic self-satisfactions that are often endemic to suburban life. The result is a buoyant, engaging novel that manages the rather remarkable feat of taking no sides even as it takes no prisoners. A delightful and impressive debut." —Meghan Daum, author of The Unspeakable: And Other Subjects of Discussion

"An instant classic. Egan manages to be wise, honest, poignant and laugh out loud funny about marriage, motherhood, daughterhood, and that ever elusive concept: having it all. If you're a fan of characters like Bridget Jones and I Don't Know How She Does It's Kate Reddy, prepare to fall madly in love with Alice Pearse."
—J. Courtney Sullivan, New York Times Bestselling Author of Maine

"I thoroughly enjoyed every page of this funny, touching, true-to-life novel about dealing with the complexities of family and career–a delightful read!" —Liane Moriarty, #1 New York Times bestselling author of Big Little Lies

"Egan's voice is knowing and funny, and she has a great eye for the minutiae of the modern working mother's life… Egan, herself the books editor at Glamour, packs an incredible amount of humor, observation, and insight into her buoyant debut novel, a sort-of The Way We Live Now for 21st-century moms who grew up loving the bookish heroines of Anne of Green Gables and Betsy-Tacy. Women may not be able to have it all, but this novel can."
—Kirkus, starred review


"A winning, heartfelt debut."
—Good Housekeeping

"Alice's struggles are relatable and heartrending...fans of I Don't Know How She Does It (2002) and Where'd You Go, Bernadette (2012) will adore A Window Opens."
—Booklist, starred review

"... a fun, breezy read... a heartfelt and sometimes funny look at all sorts of change: From marriage, to loss, to parenting, to the future of media."
—goop.com

"A smart, relatable story about a working mother who is trying to have it all, all at the same time. You'll laugh, you'll shake your head in recognition, and you'll want to grab your entire family for a hug. A Window Opens by Elisabeth Egan pulls at your heart and leaves you thinking about it long after finishing the book."
—Popsugar.com

"Alice Pearse, a mother of three who takes on the breadwinner role after her husband doesn't make partner at his law firm, shows us just how real, and how interesting, it is to be a working mom."
—Glamour

"Forget leaning in—can poor Alice even manage to stay upright? You'll have a great time finding out."
—People

"Egan's novel is both smart and entertaining, and has the added pleasure of some insider publishing juiciness…Though the novel's focus is on Alice's work/life balance, the true heart of the story, and what I found most moving, was her relationship with her ailing father. His illness is presented with refreshing straight-forwardness and humor, and his text and e-mail missives are copious."
—Emma Straub, The Washington Post

"Alice Pearse appears on the page as the quintessential 2015 thirtysomething heroine…the novel is peppered with her consumerist commentary, which largely manages to keep the voice functioning as a tongue-in-cheek self-parody. Egan nails this ridiculous yet terrifying rat race reality in perfect detail…A Window Opens provides us an emergency exit to situations into which we keep cornering ourselves. It's a powerful reminder we all need — and a great read at that."
—Bustle.com

"I can't think of a more delicious literary cocktail."
—The Fug Girls, Conde Nast Traveler

"Egan has an eye for the absurdities of the corporate workplace and an ear for its preposterous jargon: "drilling down," "onboarding," "action item," "noodle that over." And she's very funny on the cultural chasm separating Alice, who is in her late 30s, from her savvy younger colleagues in their "statement glasses." As Alice puts it, "Sometimes I felt like one of the Danish au pairs I made plans with on the front lawn of the school – understanding but not understanding." These workaday passages are further enhanced by the presence of two delightfully loathsome villains."
—The New York Times Book Review

"Egan offers a gentle but telling look at a time when having it all often means doing too much, and crossing the line between working mother and overworking mother is all too easy. She has given readers a heroine who could be anyone's best friend as well as written a first-rate satire of big retail's attempt to roll books into the pervasive one-stop shopping, one-size-fits-all mentality. Alice's open window will give readers a breath of fresh air."
—Shelf-Awareness

"A funny debut novel that will have book lovers and working moms nodding in recognition."
—New York Post

"A Window Opens is funny and perceptive novel about a woman who makes a big career change and has to manage that — as well as her family. Think Where's You Go, Bernadette and Bridget Jones's Diary."
— Gretchen Rubin, author of The Happiness Project

"Witty and charming debut novel....Egan has written a heartfelt, humorous take on the pressures faced by moms and working women, tackling her subject matter with a charming candor that makes readers feel like they are listening to the confidences of a friend. A playful and provocative meditation on what it means to "have it all," A Window Opens is more than just a mommy manifesto—it's also an intimate and entertaining yarn that will speak to women from all walks of life."
—BookPage

"This take on the work-life imbalance from Glamour books editor Egan was released at the very end of August, but it still made eight "Best Summer Reads" lists, not to mention August's Library Reads Top Ten. It's still great reading for fall. "Egan has an eye for the absurdities of the corporate workplace" (New York Times Book Review)and got starred Kirkus and Booklist reviews."
—Library Journal

"If Elisabeth Egan's debut novel, A Window Opens, makes you want to run out and kiss your loved ones and your carbon-based books, rest assured that you're not alone. We'll explain."
—Pure Wow Books

"...a charming novel. By the end of it, I so loved Alice, the main character, that I wished she were real and we were pals…It's a joy to experience the year with Alice, to see her come into herself and by the end to wonder what happens next."
—Newark Star Ledger

"a clever, engaging debut novel…clear,well-structured prose that makes for effortless reading. Ms. Egan's description of the corporate culture of Scroll, replete with anacronyms and New Age terminology, is hilarious."
—Miami Today

"Alice's struggle is an inspiring, painful, funny and familiar account of a contemporary woman trying to maintain a work/family balance."
—Charleston Post & Courier
Simon & Schuster, 9781501105432, 384pp.
Publication Date: August 25, 2015
About the Author
Elisabeth Egan is the books editor at Glamour. Her essays and book reviews have appeared in Self, Glamour, O, The Oprah Magazine, People, Publishers Weekly, Kirkus Reviews, the Huffington Post, the New York Times Book Review, the Los Angeles Times Book Review, The Washington Post, the Chicago Sun-Times and The Newark Star-Ledger. She lives in New Jersey with her family.
Book Videos
or
Not Currently Available for Direct Purchase