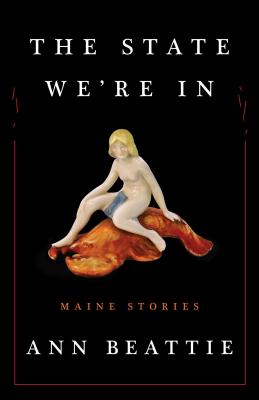 The State We're in (Hardcover)
Maine Stories
Scribner Book Company, 9781501107818, 224pp.
Publication Date: August 11, 2015
* Individual store prices may vary.
Description
A magnificent new collection of linked stories from a multiple prize-winning master of the short form. The State We're In, Ann Beattie's first collection of new stories in a decade, is about how we live in the places we have chosen--or have been chosen by. It is about the stories we tell our families, our friends, and ourselves; the truths we may or may not see; how our affinities unite or repel us; and where we look for love. Told through the voices of vivid and engaging women of all ages, The State We're In explores their doubts and desires and reveals the unexpected moments and glancing epiphanies of daily life. Some of Beattie's idiosyncratic and compelling characters have arrived in the coastal state by accident, while others are trying to escape. The collection is woven around Jocelyn, a wry, disaffected teenager living with her aunt and uncle for the summer, forging new friendships, avoiding her mother's calls, taking writing classes, and encountering mortality for the first time. As in life, the narratives of other characters interrupt Jocelyn's, sometimes challenging and sometimes embellishing her view. Riveting, witty, sly, and bold, these stories describe a state of mind, a manner of being. A Beattie story, says Margaret Atwood, is "like a fresh bulletin from the front: we snatch it up, eager to know what's happening out there on the edge of that shifting and dubious no-man's-land known as interpersonal relations." Beattie's sentences, her insights, and her inimitable voice are mesmerizing.