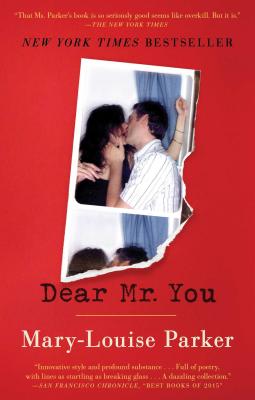 Dear Mr. You (Paperback)
Scribner, 9781501107849, 240pp.
Publication Date: June 14, 2016
Other Editions of This Title:
Digital Audiobook (11/9/2015)
Hardcover (11/10/2015)
CD-Audio (11/10/2015)
Library Binding, Large Print (4/1/2016)
* Individual store prices may vary.
November 2015 Indie Next List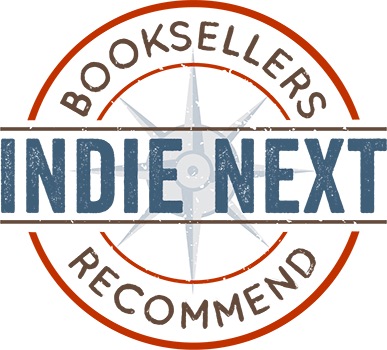 "Parker's debut memoir is a poetic revelation about being human. The casual wordplay is barefoot and silly at times, but equally substantial and pervasive. Her one-way correspondences about loved ones, ancestors, and strangers are kind, doting, and frank, and the chapters roll out like sentinels from Parker's life of artistry and her examination of womanhood. She woos the reader with concise language that both charms and offends, but will not back down. I am smitten!"
— Jilleen Moore (M), Square Books, Oxford, MS
View the List
Description
The bestselling, wonderfully unconventional, "warmly conspiratorial…seriously good" (The New York Times) literary memoir from the award-winning actress that has received fabulous and wide praise. "There is no one else quite like Mary-Louise Parker…Funny, heartbreaking and profound" (Elle).

An extraordinary literary work, Dear Mr. You renders the singular arc of a woman's life through letters Mary-Louise Parker composes to the men, real and hypothetical, who have informed the person she is today. Beginning with the grandfather she never knew, the letters range from a missive to the beloved priest from her childhood to remembrances of former lovers to an homage to a firefighter she encountered to a heartfelt communication with the uncle of the infant daughter she adopted. Readers will be amazed by the depth and style of these letters, which reveal the complexity and power to be found in relationships both loving and fraught.
About the Author
Mary-Louise Parker is a Tony, Emmy, and Golden Globe award-winning actress. Her writing has appeared in Esquire, The Riveter, Bust, and The Bullet. This is her first book.
Praise For Dear Mr. You…
"Mary-Louise Parker's Dear Mr. You is straight-up fantastic; a gripping and deeply humane and often hilarious book. It catches glimpses of life at all sorts of unexpected moments, electrifying them with its sharp-eyed astonishment at how absurd and joyous things can get. There's nothing cheaply-earned about its wonder; nothing sugarcoated in its gratitude.It's all grit, all messy particulars—full of surprise and full-throated in its song."
— Leslie Jamison, author of The Empathy Exams

"To have an artist accomplished in one genre triumph in another—seemingly out of the blue—is an extraordinary event. Mary-Louise Parker's Dear Mr. You is a pants-pissingly funny, gut-wrenching meditation on her loving and tormented encounters with the masculine. From grandfather to father to son to the wacky, pre-Burning Man hippie with a loincloth who haunts her at a co-op job to the lover who deserves the coda 'Sleep tight, little monster.' Whether honoring the ash-covered firefighter she sees on 9/11 or shouting as a crazy person at her malignantly lost cabdriver, Parker merges memoir with poetry in this haunting, sui generis work. I drank it down in one gulp, then started back at page one again. A magnificent, necessary surprise."
— Mary Karr, author of The Liars' Club and Lit

"This book will shake your soul out. Funny, surprising, angry, intimate, political, saucy, profound, and very very tender indeed, this is a book that will pass from mother to daughter to father to son and back to mother again. A wonderful literary achievement."
— Colum McCann, New York Times bestselling author of Let the Great World Spin

"In an industry that produces replicas, there is no one else quite like Mary-Louise Parker...Funny, heartbreaking, and profound."
— Elle

"Bruisingly honest."
— Vogue

"The book is written in a smart, beguiling voice that is inextricably entwined with qualities that Ms. Parker radiates as an actress. There's as much flintiness as reckless charm. Flirtation and mischief are big parts of her arsenal. So is the honest soul-searching that gives this slight-looking book much more heft than might be expected....Its tone is brave and warmly conspiratorial, neither of which has ever hurt an already well-known, professionally adorable person when it comes to attracting readers. That Ms. Parker's book is so seriously good seems like overkill."
— Janet Maslin, The New York Times

"Poetic and often hilarious."
— Cosmopolitan

"The most provocative memoir hitting shelves in the coming months."
— Hollywood Reporter

"Intimate and polished."
— Associated Press

"Memoir readers, storytellers and lovers, starving artists, letter writers, and dreamers will enjoy."
— Library Journal

"The farthest thing imaginable from a celebrity memoir...a portrait of a human life apart from the cycles of fame: private, flawed, strange, funny, polished and reflective."
— BookPage

"Yes, that Mary-Louise Parker (Weeds, Proof). Her debut memoir is couched as a series of letters--funny, heartbreaking, steamy, wise--to men who have touched her life: friends, family, lovers and total strangers....Parker doesn't name names or connect dots. What she does is provide a series of strobe-lit glimpses into an extraordinary life."
— MORE

"Parker's first book is unconventional, spirited, refreshingly honest, and painfully funny....Each letter proves Parker as a writer capable of inspiring depth and self-reflection. With Dear Mr. You, this accomplished actress can confidently add "slash writer" to her bio — and her fans should consider that addendum just as confidently."
— Bustle

"Parker stakes her claim as 'best literary writer' among contemporary celebrities with this fiction-memoir hybrid. The title refers to the book's epistolary approach: it features a series of real and fiction letters sent to the men in her life. It's often funny as hell."
— Flavorwire

"Parker's prose is infused with a perfect balance of sarcasm, humor and poetic language. Her letters shine with candid, self-aware depth--unabashed in revealing the truth of her own nature and experiences."
— Shelf Awareness

"Parker's missives move effortlessly among nostalgia, intensity, and playfulness, but in the end, they all work together to reveal both the small and large ways in which we impact each other. A unique, poised, and polished first book from a respected actress."
— Kirkus

"A bold, powerful, and decidedly non-Hollywood exercise… Each letter paints a fuller picture of its author. . . . [Parker's] poet's prose is lyrical, funny, sad, strange, and very often beautiful . . . Yes, she's a writer, too."
— Booklist

"Dear Mr. You boasts both innovative style and profound substance. . . . Parker's writing is full of poetry, too, with lines as startling as breaking glass. . . . Flashing backward and forward in time, and into and out of all these lives, Dear Mr. You is really about finding the beauty, the humor — and the sorrows — in our lives and the lives of others, and being glad and grateful for all of it. So here is my letter: Dear Ms. Parker, Thank you for this dazzling collection."
— San Francisco Chronicle

"By turns fiercely intelligent and downright goofy, Parker is above all relentlessly self-critical, and often self-deprecating. Among the many things we learn she cannot do are juggle, manage money, and say no. What she can do is write. Many actors produce books, but few of these leave a reader wanting more;Parker is a formidably talented exception."
— Boston Globe

"Deeply funny and entirely original."
— Vanity Fair

"Lyrical, funny and passionate....she's a serious writer."
— Newsday

"The author's wit and passion shine through."
— People

"A colorful anthology of funny, lonely and poignant moments from one woman's life. Her biographical approach is extremely innovative. Parker takes a hard look at the men in her life in order to analyze their impact on the woman she is today. And that woman is complex, compassionate, loving and talented."
— Associated Press

"I am a memoir connoisseur. I teach the form. I read dozens upon dozens of 'true' stories every year, and only two or three stand out. Dear Mr. You stands out."
— Chicago Tribune

"Parker dives into complex topics that aren't always easy to put to paper with humor and rich, full writing. She draws the readers in and will have them hooked until the final page. Dear Mr. You is a thrilling and brilliant début by an accomplished actor."
— The Daily Iowan

"Dear Ms. You...What could have been merely a trope or a trick becomes more than that by virtue of your sheer perspicacity, your willingness to wear your vulnerability on your sleeve, and some excellent, stylish writing. You can add to your resume, alongside outstanding actress, accomplished author."
— NPR.org

"Smart, funny, sad, entertaining, never boring. It is that rare thing in books written by bold-faced names: a very pleasant surprise. Put it another way: If no one knew who you were, this would still be a book worth reading."
— The Daily Beast

"That rarest of things: A celebrity actor's memoir that briefly elevates the form with a literary approach and some real style."
— Phoenix New Times

"Parker writes with a poetic urgency and flighty grace that you've seen before in the characters she's played. And the result is remarkably compelling."
— Purewow.com

"Mary-Louise Parker is a smart, smart woman who GETS LIFE. In Dear Mr. You, Parker puts together all the letters she's written to the men in her life. Her grandfather, a priest, boyfriends. It's all there. It's dynamite."
— HelloGiggles

"Here in these pages, Parker is a woman blessed with social intelligence and great sensitivity to detail, who treasures genuine emotion over empty posturing and lives according to instinct and intuition."
— The New York Times Book Review

"Quite stunning...At times poetic, at times deeply funny, these missives strike the right balance between sentiment and fact, storytelling and musing."
— The Toronto Star

"Leave it to Mary-Louise Parker to remind us why we care about celebrity memoirs in the first place."
— USA Today

"Unveils intimate details about her childhood and her relationships with a refreshing sincerity."
— New Yorker