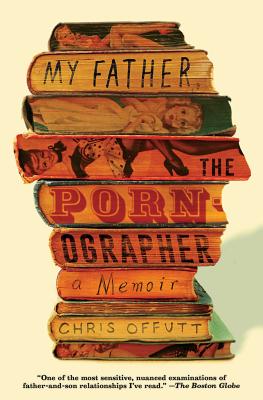 My Father, the Pornographer
A Memoir
Paperback

* Individual store prices may vary.
Other Editions of This Title:
Digital Audiobook (5/23/2016)
MP3 CD (5/24/2016)
Compact Disc (5/24/2016)
February 2016 Indie Next List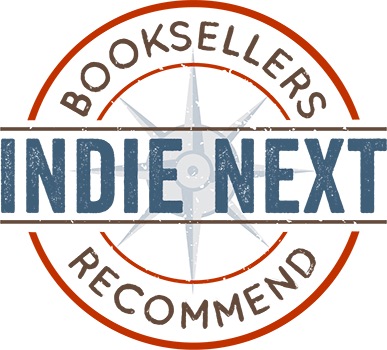 "This fascinating memoir of Offutt's difficult relationship with his father is complicated by the realization that his father was a prolific writer of pornography. Author Andrew Offutt was known as a science fiction writer, but, with his death, his son discovers that his family's income was due to the astounding abundance of writing in this other genre. As he catalogs his father's library of writings, drawings, and more, Offutt tries to understand the man that kept his family walking on eggshells. Difficult to read at times, but complex, intriguing, and hard to put down."
— Nona Camuel (W), CoffeeTree Books, Morehead, KY
View the List
Description
PUBLISHERS WEEKLY BEST BOOK OF THE YEAR

In "one of the most sensitive, nuanced examinations of father and son relationships" (The Boston Globe), award-winning writer Chris Offutt struggles to understand his recently deceased father, based on his reading of the 400-plus novels his father—a well-known writer of pornography in the 1970s and 80s—left him in his will.

Andrew Offutt was considered the "king of twentieth-century smut," with a writing career that began as a strategy to pay for his son's orthodontic needs and soon took on a life of its own, peaking during the 1970s when the commercial popularity of the erotic novel reached its height. With his dutiful wife serving as typist, Andrew wrote from their home in the Kentucky hills, locked away in an office no one dared intrude upon. In this fashion he wrote more than four hundred novels, including pirate porn, ghost porn, zombie porn, and secret agent porn. The more he wrote, the more intense his ambition became and the more difficult it was for his children to be part of his world.

Over the long summer of 2013, his son, Chris, returned to his hometown to help his now widowed mother move out of his childhood home. As he began to examine his father's manuscripts and memorabilia, journals, and letters, he realized he finally had an opportunity to gain insight into the difficult, mercurial, sometimes cruel man he'd loved and feared in equal measure. Only in his father's absence could he truly make sense of the man and his legacy.

In My Father, the Pornographer, Offutt takes us on the journey with him, reading his father's prodigious literary output as both a critic and as a son seeking answers. He "enters the darkest and most mysterious of places—the cave of a monstrous enigma named Andrew J. Offutt—armed with nothing but his own restless curiosity. Spoiler alert: He makes it out alive, walking into the daylight to bring us a deeper, funnier, more tender and more heartbroken truth—and his masterpiece" (Michael Chabon).
Praise For My Father, the Pornographer: A Memoir…
"A generous reminiscence . . . ruminative and melancholy . . . Offutt somehow manages to summon compassion for his father. That, ultimately, is what makes this memoir so unexpectedly moving."
— The New York Times

"A literary detective story interwoven with memories of a youth riddled with sexual confusion and inarticulate yearning. . . . There is a touching universality to his tale and its mix of longing and despair . . . . In the end, the value of this haunting account lies in Offutt's refusal to find a pat moral in his journey."
— The Washington Post

"One of the most sensitive, nuanced examinations of father and son relationships I've read."
— Boston Globe

"A heartbreaking coming-of-age story . . . Many scenes rival the stories of Jeannette Walls or Mary Karr . . . . Awe-inspiring, tender, gut-wrenching, forgiving."
— Atlanta Journal Constitution

"Required reading."
— New York Post

"Fascinating . . . funny, engaging."
— St. Louis Post Dispatch

"[A] thoughtful, elegant memoir . . . While the beating heart of the book is its depiction of a complicated father-son relationship, it also [. . .] preserves a slice of forgotten literary life within its keenly felt, lyrical portrayal of a son wrestling with his father's inheritance."
— Bookpage

"My Father, the Pornographer is contemporary memoir at its best. It achieves the rare miracle of re-creating the human heart on the page."
— The Rumpus

"The least titillating book you'll ever read about porn, and possibly the most interesting, Offutt's memoir. . . [is] a loving if unsparing tribute to a very complicated father."
— New York Magazine

"This is a frank, clear-eyed, but subtle memoir that works through raw emotion to arrive at an empathetic understanding of what fractures and binds families."

— Publishers Weekly, Starred Review

"A heartbreaking tale about identity, overcoming fear, and forgiving someone more committed to his craft than his family."
— Booklist

"Everything Chris Offutt writes is beautiful and brilliant, but My Father, the Pornographer is an astonishing house of mysteries, and his most moving book yet. It's about family and secrets and a literal ton of pornography, but also, fascinatingly, what it means to make a writing life, whether high art or pulp."
— Elizabeth McCracken

"Chris Offutt owns one of the finest, surest prose styles around, ready and able to convey the hardest truth without flinching. Now Offutt enters the darkest and most mysterious of places—the cave of a monstrous enigma named Andrew J. Offutt—armed with nothing but his own restless curiosity. Spoiler alert: He makes it out alive, walking into the daylight to bring us a deeper, funnier, more tender and more heartbroken truth—and his masterpiece."
— Michael Chabon

"Chris Offutt has written the finest book of his distinguished career, a memoir that delivers an understanding of the complicated negotiations we must make between our obsessions and those mysterious others whom we call family. Direct, forceful, and completely unsentimental, this book goes on the short shelf of our best literature about fathers and sons."
— Ann Packer, author of The Children's Crusade

"My Father the Pornographer is a brave, engaging, dangerous piece of work. An uncompromising examination of a writer's life, it raises questions both complex and haunting. Offutt is truly naked on the page, revealing his father's secret obsessions, and his own. I am lost in admiration for what he has done."
— Dorothy Allison, author of Bastard Out of Carolina

"With My Father, the Pornographer, Chris imparts many rich and hard-won lessons to his lucky readers. This is a memoir that's not only insightful but also funny, harrowing, and searingly honest."
— Curtis Sittenfeld, New York Times Bestselling Author

"The death of Chris Offutt's father left him with what amounted to a secret estate that redefined his family—and Chris himself. Only a writer of Offutt's caliber could transform that experience into this heartbreaking triumph. This is a must-read, an unforgettable and entirely original story."

— Alexander Chee, author of The Queen of the Night

"With gripping precision, Chris Offutt tracks the hidden life of his brilliant, cruel and narcissistic father. My Father, the Pornographer is a son's reckoning not only with a parent's dark, often shocking secrets but with their human cost. This is an utterly absorbing and heartbreaking book."
— Honor Moore, author of The Bishop's Daughter

"Though his relationship with his father was distant, melancholic, and precarious, Offutt quite movingly weaves his personal history into a fascinating tapestry of a compulsive writer with a knack for the naughty."

— Kirkus Reviews
Washington Square Press, 9781501112478, 272pp.
Publication Date: April 11, 2017
About the Author
Chris Offutt is an award-winning author and screenwriter. He worked on the HBO drama True Blood and the Showtime series Weeds. His books include Kentucky Straight, The Same River Twice, The Good Brother, Out of the Woods, and No Heroes: A Memoir of Coming Home. His work has appeared in The Best American Essays, The Best American Short Stories, and many other anthologies. He lives near Oxford, Mississippi.