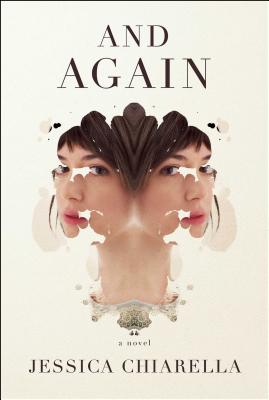 And Again
A Novel
Hardcover

* Individual store prices may vary.
Other Editions of This Title:
Digital Audiobook (1/11/2016)
Paperback (8/2/2016)
January 2016 Indie Next List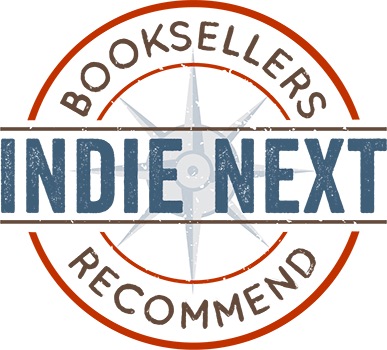 "This intriguing novel explores the age-old body/soul relationship from a fresh angle by introducing us to four participants in a pilot program that gives terminally ill patients new, genetically perfect bodies. Will these four -- a beautiful actress, a womanizing congressman, a talented artist, and a beloved mother -- simply resume their lives as they were before disease or accident struck? Or will they make new starts, make different choices? Can their new bodies incorporate what they have learned in the past? A fascinating literary debut."
— Ellen Sandmeyer (M), Sandmeyer's Bookstore, Chicago, IL
View the List
Description
In the spirit of Station Eleven and The Age of Miracles, this exciting literary debut novel imagines the consequences when four ordinary individuals are granted a chance to continue their lives in genetically perfect versions of their former bodies.

Would you live your life differently if you were given a second chance? Hannah, David, Connie, and Linda—four terminally ill patients—have been selected for the SUBlife pilot program, which will grant them brand-new, genetically perfect bodies that are exact copies of their former selves—without a single imperfection. Blemishes, scars, freckles, and wrinkles have all disappeared, their fingerprints are different, their vision is impeccable, and most importantly, their illnesses have been cured.

But the fresh start they've been given is anything but perfect. Without their old bodies, their new physical identities have been lost. Hannah, an artistic prodigy, has to relearn how to hold a brush; David, a Congressman, grapples with his old habits; Connie, an actress whose stunning looks are restored after a protracted illness, tries to navigate an industry obsessed with physical beauty; and Linda, who spent eight years paralyzed after a car accident, now struggles to reconnect with a family that seems to have built a new life without her. As each tries to re-enter their previous lives and relationships they are faced with the question: how much of your identity rests not just in your mind, but in your heart, your body?
Praise For And Again: A Novel…
"What a stunning first novel! And Again was continually haunting me, and just when I thought I knew these characters, who are so vivid and singular in their desires and frailties, and yet so universal in their humanity, they surprised me once more until the pages were finished and I was left pondering our lives, our future, and how love still works. Jessica Chiarella has so much talent."
—Susan Straight, author of Between Heaven and Here

"AND AGAIN is a moving and beautifully crafted novel about the frailty of identity, the illusion of control, and the enduring power of love. A fantastic debut."
—Laila Lalami, author of The Moor's Account, Pulitzer Prize finalist and longlisted for the Man Booker Prize

"Contemplative . . . Chiarella's entrancing prose and fully fleshed characters should garner widespread, enthusiastic praise."—Booklist

"Chiarella's engaging writing creates so many haunting moments that readers will find themselves moving quickly through the story, as well as awaiting her next work. This is a novel about what it means to be human, with all the flaws and vulnerabilities that implies, and whether we can ever truly begin again."

"It was the unique premise of AND AGAIN that pulled me in, but it was Jessica Chiarella's luminous writing that kept me reading page after page. The characters were gorgeously observed, the world fully believable and utterly absorbing. I never wanted it to end."–Rebecca Johns, author of Countess and Icebergs

"[Jessica Chiarella] does an amazing job moving from character to character and delving into their inner thoughts. The idea of creating human clones is already a controversial subject, but this book offers an eye-opening view to the mental and psychological strain that it can cause. The vulnerability and self-consciousness of the characters makes them easy to relate to and endearing."

"Chiarella provides a finely nuanced look at four people whose return to the living feels miraculous but provides no magical answers or happy endings in the long run. The body transfer serves easily as allegory for any major life change; we are called upon in life to remake ourselves at some point. Strength and resilience abound in this deeply felt debut."

"Chiarella's characters are well drawn, and their anguishes ring true. Do the people who love us in sickness and health really love us, or do they act out of a sense of duty? The SUBS have gotten a reprieve; what will they do with their second chance? Chiarella expresses their deep desires and yearnings with poetic compassion."

"AND AGAIN delivers a stunning journey challenging the nature of identity, weaving four stories into a cohesive narrative. You'll meet Hannah, an artistic prodigy, David, a congressman, Connie, an actress, and Linda, a wife and mother who lived completely paralyzed for eight years. As Chiarella gradually reveals the characters' pasts in tandem with their present courses, she illuminates the reality that their bodies—and our own—determine identity far more than expected."

"Chiarella is also a pioneer as a writer, spinning a plot that's as groundbreaking as the medical procedure Linda, David, Connie, and Hannah undergo."

"Chiarella's debut novel is an intriguing tale of the everyday efforts of medical advancement. Though the premise is sf, the story is realistic and largely character-focused. Chapters are set from the perspective of the four individuals and woven together to tell a story that deals with commonplace issues in everyday life. Similar to Karen Thompson Walker's The Age of Miracles, this is a great choice for fans of that novel"

"And Again is a fascinating and disturbing glimpse of a medical technology that some believe the future may hold for our society."

"And Again is a heartbreaking exploration of what it means to be human as well as the moral dangers of scientific advancement."
Touchstone, 9781501116100, 320pp.
Publication Date: January 12, 2016
About the Author
Jessica Chiarella grew up in the Chicago area and has a master's degree in writing and publishing from DePaul University. She is currently a student in the University of California, Riverside's creative writing MFA in program.
or
Not Currently Available for Direct Purchase