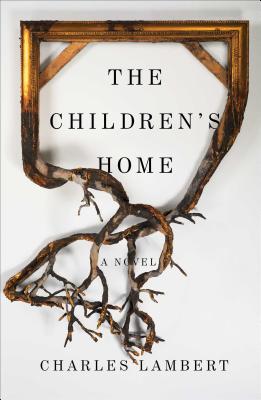 The Children's Home
A Novel
Hardcover

* Individual store prices may vary.
Other Editions of This Title:
MP3 CD (1/10/2017)
MP3 CD (1/5/2016)
Compact Disc (1/10/2017)
January 2016 Indie Next List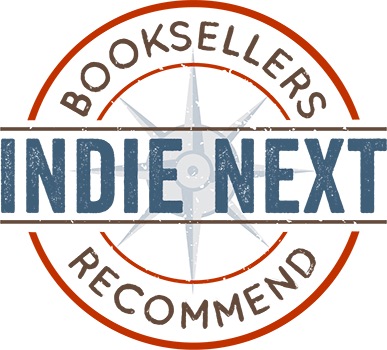 "Tragically disfigured and reclusive, Morgan lives in a secluded country estate with only his housekeeper, Engel, to keep him company -- until the children start to arrive. The first, an infant named Moira, is left in a basket on the doorstep; others soon follow -- including the oddly precocious David -- the eldest at five years old. But what does the children's enigmatic presence portend for Morgan and the world in which he lives? Through lyrical prose, Lambert creates an absorbing and dream-like narrative that recalls both the pastoral gothic of Shirley Jackson and the dystopic vision of John Wyndham."
— Dan Doody (W), University Book Store, Seattle, WA
View the List
Description
For fans of Shirley Jackson, Neil Gaiman, Roald Dahl, and Edward Gorey, a beguiling and disarming debut novel from an award-winning British author about a mysterious group of children who appear to a disfigured recluse and his country doctor—and the startling revelations their behavior evokes.

In a sprawling estate, willfully secluded, lives Morgan Fletcher, the disfigured heir to a fortune of mysterious origins. Morgan spends his days in quiet study, avoiding his reflection in mirrors and the lake at the end of his garden. One day, two children, Moira and David, appear. Morgan takes them in, giving them free reign of the mansion he shares with his housekeeper Engel. Then more children begin to show up.

Dr. Crane, the town physician and Morgan's lone tether to the outside world, is as taken with the children as Morgan, and begins to spend more time in Morgan's library. But the children behave strangely. They show a prescient understanding of Morgan's past, and their bizarre discoveries in the mansion attics grow increasingly disturbing. Every day the children seem to disappear into the hidden rooms of the estate, and perhaps, into the hidden corners of Morgan's mind.

The Children's Home is a genre-defying, utterly bewitching masterwork, an inversion of modern fairy tales like The Chronicles of Narnia and The Golden Compass, in which children visit faraway lands to accomplish elusive tasks. Lambert writes from the perspective of the visited, weaving elements of psychological suspense, Jamesian stream of consciousness, and neo-gothic horror, to reveal the inescapable effects of abandonment, isolation, and the grotesque—as well as the glimmers of goodness—buried deep within the soul.
Praise For The Children's Home: A Novel…
"The Children's Home is a not-nice sort of fairy tale, where the magic doesn't sparkle prettily but boils and oozes, where the Prince has a face of tatters, where the children take grown-up revenge on their monsters. It's also, somehow, a searching, empathetic narrative about forgiveness."
— Owen King, author of DOUBLE FEATURE: A NOVEL

"A beautiful and uncanny novel by a writer who never ceases to surprise."
— Jenny Offill, author of DEPT. OF SPECULATION

"Charles Lambert's muted, beautiful prose leads the reader through The Children's Home on a chain of burning questions: Who? When? How? Why? More delicate than Dickens and stranger than Snicket, this is a novel of odd, canny children; life-like wax figures; a wicked mother and her disfigured boy-man of a son. Sometimes heart-stopping, sometimes heart-warming, it is a provocative tale, ripe with intrigue and atmosphere. I loved every weird moment of it. "
— Nuala O'Connor, author of MISS EMILY

"Dark and nuanced, eerie and quiet, The Children's Home creeps behind the curtains of your imagination. This book stays with you."
— Amelia Gray, author of THREATS and GUTSHOT

"A thoroughly original entry into the tradition of ghost stories, eschewing convention….compulsively readable….A one of a kind literary horror story."

"This genre-bending debut is by turns dread-inducing and heartwarming, a masterful exploration of whether innocence can truly sprout from ignorance….a magical, mesmerizing tale about the courage it takes to confront the unknown."

"Mesmerizing….The folkloric undertone and stylish prose, which is replete with gruesome and wondrous images, keep the reader turning the pages."
— Publishers Weekly

"A delightful work of parts dark fairy tale and literary horror….a haunting Gothic in the vein of Shirley Jackson, steeped with the mystery and imagination of Neil Gaiman's fairy tales. Lambert's prose is beautiful and his tale is mesmerizing."

"Disquieting...surely one of the year's most bizarre stories....Lambert's subtle prose enhances the novel's creepiness."

"This genre-bending horror story is sure to haunt you in all the best ways."

"A weird, poignant journey reminiscent of Calvino that explores fear, power, revenge and redemption...Lambert's story is addictive."

"Unsettling and subtle...Lambert does an exceptional job in amplifying the general creepiness of the narrative through a sense of precise ambiguity. The Children's Home is the best kind of ghost story – one that scares, one that surprises … and one that you simply can't stop reading."

"Lambert's allegory successfully draws on ancient mythology and gothic horror to explore the idea of tearing away our masks and admitting that our faces and masks might be interchangeable, or at least that the lines between them might be blurred."

"A startling and adept blend of realism and frightening fantasy...glittering vividness both lovely and grotesque. The Children's Home is unforgettable: fanciful, chilling and poignant."

"Written with charm and restraint, Charles Lambert's The Children's Home is a unique fantasy….[Lambert's] writing tugs you along to [a] strange and disturbing conclusion."

"Charles Lambert weaves a disturbing tale, stirring the imagination in the manner of Roald Dahl or C.S. Lewis."

"Through lyrical prose, Lambert creates an absorbing and dream-like narrative that recalls both the pastoral gothic of Shirley Jackson and the dystopic vision of John Wyndham."

"Beautifully written...utterly charming.. a book that seems, at first, to be a fairy tale or a dream sequence but is, in actuality, a dark psychological treatise."
Scribner, 9781501117398, 224pp.
Publication Date: January 5, 2016
About the Author
Charles Lambert is the author of many novels, short stories, and the memoir, With a Zero at its Heart, which was named one of The Guardian's Ten Best Books of the Year in 2014. In 2007, he won an O. Henry Award for his short story, "The Scent of Cinnamon." He has been shortlisted for the International IMPAC Dublin Literary Award, the Lichfield Prize, and the Willesden Short Story Prize. He was born in Lichfield, England, and currently lives near Rome, Italy.
or
Not Currently Available for Direct Purchase