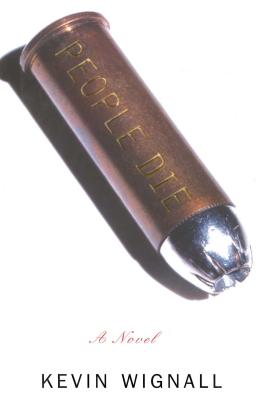 People Die (Paperback)
Simon & Schuster, 9781501119415, 224pp.
Publication Date: March 21, 2015
Other Editions of This Title:
MP3 CD (7/19/2016)
* Individual store prices may vary.
Description
JJ is a pro. He's quick. He's reliable. He's efficient. Murder by contract is his business--and each job makes JJ feel alive. He savors the sleek silence of the bullet and the graceful fall of the body, not to mention the quiet beauty of the corpse. Still, killing is an uncertain profession, and a shakeup in the company stirs grim shock waves. Minor people are being taken out. Major people aren't running for cover. And somebody wants JJ dead--as dead as he makes his jobs. No one can be trusted, neither friends nor lovers nor shadowy associates. Even so, JJ adheres to the code. Never love a target. Never pity the family. But as those closest to him are taken out one by one, the rules blur. The hunter becomes the hunted. It would be easier to dodge bullets if he knew who was firing them. JJ plans to find out...and when he does, it will be open season.