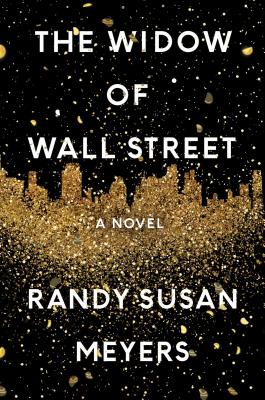 The Widow of Wall Street
A Novel
Hardcover

* Individual store prices may vary.
Other Editions of This Title:
Paperback (6/26/2018)
MP3 CD (4/25/2017)
Library Binding, Large Print (6/1/2017)
Compact Disc (4/25/2017)
Description
The seemingly blind love of a wife for her husband as he conquers Wall Street, and her extraordinary, perhaps foolish, loyalty during his precipitous fall, is expertly explored in this "ripped-from-the-headlines story about love, ambition, and forgiveness" (PopSugar)—perfect for fans of the TV show Billions.

Phoebe recognizes fire in Jake Pierce's belly from the moment they meet as teenagers. After they marry and he creates a financial dynasty, she trusts him without hesitation—unaware his hunger for success hides a dark talent for deception.

But when Phoebe learns her husband's triumph and vast reach rests on an elaborate Ponzi scheme, her world unravels. While Jake is trapped in the web of his deceit, Phoebe is caught facing an unbearable choice. Her children refuse to see her if she remains at their father's side, but abandoning him feels cruel and impossible.

From penthouse to prison, with tragic consequences rippling well beyond Wall Street, Randy Susan Meyers's latest novel exposes a woman struggling to survive and then redefine her life as her world crumbles. "An engrossing emotional journey" (Kirkus Reviews) and USA TODAY bestselling author Diane Chamberlain raves, "With all the suspense of a thriller, The Widow of Wall Street quickly pulled me into the story and didn't let me go until the last page."
Praise For The Widow of Wall Street: A Novel…
"Full of deceit, scandal, and guilt, her novel expertly explores how rising to the top only to hit rock bottom affects a family. The consequences will leave readers reeling."
— Library Journal

"As this compelling story unfolds, you realize nothing is as uncomplicated as it seems."
— Associated Press

"When Phoebe and Jake Pierce meet as teenagers, she knows he's someone on the way up, and she wants to be there as he climbs the Wall Street ladder. He gets everything he ever wanted. When it turns out that Jake's success rests on a huge Ponzi scheme, Phoebe has to make an excruciating choice."

— New York Post 'Must Read Books'

"Randy Susan Meyers borrowed a real-life story for the building blocks of her fourth novel, "The Widow of Wall Street," which chronicles a couple's marriage as they amass great wealth and then lose it all when the husband is revealed to have committed financial fraud . . . . heartbreaking."

— The Boston Globe

"Randy Susan Meyers' new novel explores the consequence of deception within a marriage driven by ambition and greed. The Widow of Wall Street is full of robust characters, scandal, and heartbreak. A riveting and engrossing read that I finished in one greedy gulp."

— Alyson Richman, bestselling author of The Lost Wife

"A ripped-from-the-headlines story about love, ambition, and forgiveness."
— PopSugar

"An engaging and sharp reflection of the rapid changes in marital dynamics over the course of the 20th century, as well as a cautionary tale about the dangers and allure of ambition in the heyday of Wall Street."
— Publishers Weekly

"Compelling. This is a great read . . . An engrossing emotional journey."

— Kirkus Reviews

"Phoebe falls for Jake Pierce hard when they're still just teenagers: She seems to know even before he does that he'll go on to conquer a financial empire and rule the Wall Street scene. But the dirty secret behind Jake's success will eventually become the downfall of this couples' glittering life together. Think of The Widow of Wall Street as The Wolf of Wall Street — except told from the side of the wife, more scintillating, and a testament to the power of a woman's ability to survive it all — it's a must-read that will dazzle and repel you, in equal measure."

— Refinery 29

"An intoxicating look into the heartbreak and deceit that exist behind the curtain of a shattered family…Meyers is a skilled writer, giving depth and painting a vivid picture from start to finish. Her writing draws readers into the book as if they lived it."
— RT Book Reviews

"Meyers paints a brutal, revealing tale of a woman with everything to lose."
— Glommable.com

"I dare you not to read Randy Susan Meyers' The Widow of Wall Street in one big gulp. What is it like to be married to a disgraced wolf of Wall Street, and how do you survive the aftermath of a scandal? Meyers answers the question with a fascinating page turner that somehow manages both to indict and absolve."
— Melanie Benjamin, New York Times Bestselling author of The Swans of Fifth Avenue

"I'll be honest: High finance isn't my thing and I worried I wouldn't be able to get into The Widow of Wall Street. How wrong I was! With all the suspense of a thriller, The Widow of Wall Street quickly pulled me into the story and didn't let me go until the last page. Randy Susan Meyers made me feel, on a visceral level, the giddiness of Phoebe and Jake's rise to power and the mounting panic as their lives and marriage begin to crumble. Brilliantly executed and beautifully written, The Widow of Wall Street should have wide appeal."
— Diane Chamberlain, USA Today bestselling author of Pretending to Dance
Atria Books, 9781501131349, 352pp.
Publication Date: April 11, 2017
About the Author
Randy Susan Meyers is the internationally bestselling author of five novels, including Waisted, The Widow of Wall Street, Accidents of Marriage, The Comfort of Lies, and The Murderer's Daughters. Her books have been designated one of the ten best works of fiction in 2010, 2014, and 2017 by the Massachusetts Center for the Book, an affiliate of the Library of Congress. She lives in Boston with her husband, where she teaches writing at the GrubStreet writing center. Her novels have been translated into more than twenty-six languages.
or
Not Currently Available for Direct Purchase