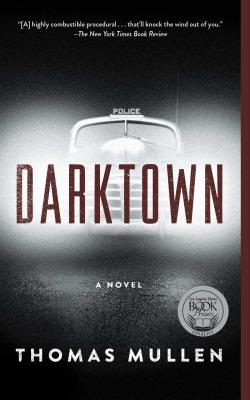 Darktown (Paperback)
Atria Books, 9781501133879, 384pp.
Publication Date: June 6, 2017
September 2016 Indie Next List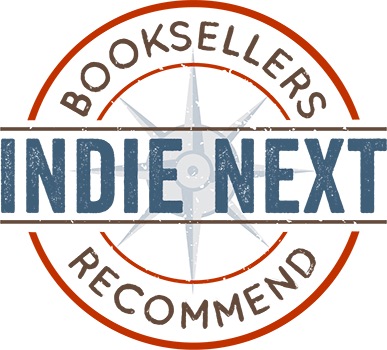 "Darktown is a knockout novelization of the history of Atlanta's first black police officers, who were appointed in 1948. Deftly merging social history with crime fiction, the story follows two of the new recruits as they secretly investigate the murder of a young black woman. It is a mission fraught with danger as the black officers come up against bigoted white officers and the insidious racism of an Atlanta still under Jim Crow. Mullen spins an immersive tale out of this friction, and it is his willingness to engage with this time period and to let its ugly realities shape and inform the course of the investigation that elevates this novel from a standard procedural."
— Nneoma Amadi-Obi, Politics & Prose Books and Coffee Shop, Washington, DC
View the List
Description
"One incendiary image ignites the next in this highly combustible procedural...written with a ferocious passion that'll knock the wind out of you." --The New York Times Book Review "Fine Southern storytelling meets hard-boiled crime in a tale that connects an overlooked chapter of history to our own continuing struggles with race today." --Charles Frazier, bestselling author of Cold Mountain "This page-turner reads like the best of James Ellroy." --Publishers Weekly, starred review "In the way the story is told coupled with its heightened racial context, Darktown reminded me of Walter Mosley or a George Pelecanos novel." --Milwaukee Journal Sentinel "High-quality...crime fiction with a nimble sense of history...quick on its feet and vividly drawn." --Dallas Morning News "Some books educate, some books entertain, Thomas Mullen's Darktown is the rare book that does both." --Huffington Post Award-winning author Thomas Mullen is a "wonderful architect of intersecting plotlines and unexpected answers"(The Washington Post) in this timely and provocative mystery and brilliant exploration of race, law enforcement, and justice in 1940s Atlanta. Responding to orders from on high, the Atlanta Police Department is forced to hire its first black officers, including war veterans Lucius Boggs and Tommy Smith. The newly minted policemen are met with deep hostility by their white peers; they aren't allowed to arrest white suspects, drive squad cars, or set foot in the police headquarters. When a woman who was last seen in a car driven by a white man turns up dead, Boggs and Smith suspect white cops are behind it. Their investigation sets them up against a brutal cop, Dunlow, who has long run the neighborhood as his own, and his partner, Rakestraw, a young progressive who may or may not be willing to make allies across color lines. Among shady moonshiners, duplicitous madams, crooked lawmen, and the constant restrictions of Jim Crow, Boggs and Smith will risk their new jobs, and their lives, while navigating a dangerous world--a world on the cusp of great change. A vivid, smart, intricately plotted crime saga that explores the timely issues of race, law enforcement, and the uneven scales of justice.
Advertisement