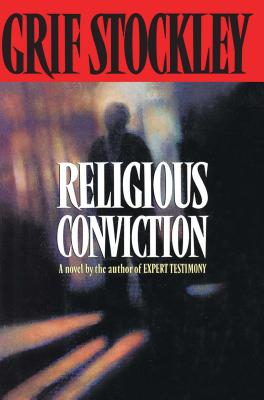 Religious Conviction
A Novel by the Author of Expert Testimony
Paperback

* Individual store prices may vary.
Description
In this thrilling courtroom drama from the author of Expert Testimony, reluctant hero Gideon Page returns to help Blackwell County's most prominent lawyer in the murder trial of the daughter of a well-known fundamentalist minister.

Appearing as if his luck has turned at last, Gideon Page is asked by Chet Bracken, Blackwell County's foremost trial lawyer, to assist in a significant murder trial.

Working on the defense of Leigh Wallace, the daughter of a prominent fundamentalist minister who is accused of killing her husband, Gideon finds himself at the forefront of Blackwell Country lawyers, hopefully bringing an end to his private practices struggle for clients. But as Gideon and Chet prepare for the trail, his hopes for a win begin to fade as the twisted threads of the crime are revealed with the realization that the majority of the town follows the ministry of the accused's father.

As time runs out, Gideon finds out he is the only one with the wits to operate in a trial that is tainted with emotions, jealously, lust, and family loyalty. From the first page to the climatic trial scene, Religious Conviction is a gripping thriller rich with humor, local color, vivid characterization, and intrigue.
Simon & Schuster, 9781501140709, 288pp.
Publication Date: November 28, 2015