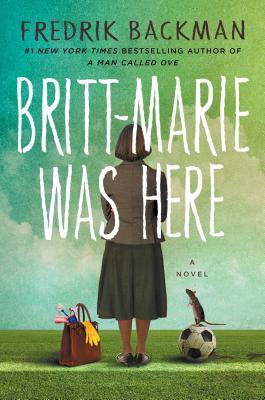 Britt-Marie Was Here
A Novel
Hardcover

* Individual store prices may vary.
Other Editions of This Title:
Digital Audiobook (5/2/2016)
Paperback (2/7/2017)
Paperback, Spanish (3/22/2022)
CD-Audio (2/7/2017)
Paperback, Large Print (2/7/2017)
May 2016 Indie Next List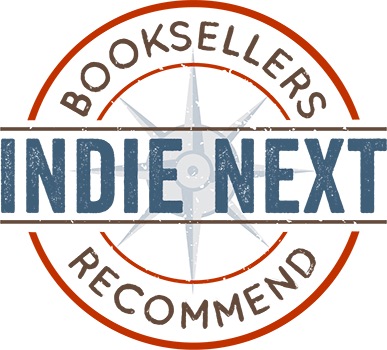 "Backman's incomparable novels celebrate and revolve around unlikely protagonists: a curmudgeonly widower in A Man Called Ove; a girl on the autism spectrum in My Grandmother Asked Me to Tell You She's Sorry; and now Britt-Marie, an order-obsessed, cleanliness-loving woman of a certain age. Having left her two-timing husband, Britt-Marie takes a job in the small, depressed town of Borg, and magic begins to happen. Britt-Marie Was Here is another warmhearted delight!"
— Carol Schneck Varner, Schuler Books & Music, Okemos, MI
View the List
Description
The New York Times bestselling author of A Man Called Ove, My Grandmother Asked Me to Tell You She's Sorry, and Anxious People captivates readers with this "warm and satisfying" (People) story "about a woman rediscovering herself after a personal crisis…fans of Backman will find another winner in these pages" (Publishers Weekly).

Britt-Marie can't stand mess. A disorganized cutlery drawer ranks high on her list of unforgivable sins. She begins her day at 6 a.m., because only lunatics wake up later than that. And she is not passive-aggressive. Not in the least. It's just that sometimes people interpret her helpful suggestions as criticisms, which is certainly not her intention. She is not one to judge others—no matter how ill-mannered, unkempt, or morally suspect they might be.

But hidden inside the socially awkward, fussy busybody is a woman who has more imagination,bigger dreams, and a warmer heart that anyone around her realizes.

When Britt-Marie walks out on her cheating husband and has to fend for herself in the miserable backwater town of Borg—of which the kindest thing one can say is that it has a road going through it—she is more than a little unprepared. Employed as the caretaker of a soon-to-be demolished recreation center, the fastidious Britt-Marie has to cope with muddy floors, unruly children, and a (literal) rat for a roommate. She finds herself being drawn into the daily doings of her fellow citizens, an odd assortment of miscreants, drunkards, layabouts—and a handsome local policeman whose romantic attentions to Britt-Marie are as unmistakable as they are unwanted. Most alarming of all, she's given the impossible task of leading the supremely untalented children's soccer team to victory. In this small town of big-hearted misfits, can Britt-Marie find a place where she truly belongs?

Funny and moving, observant and humane, Britt-Marie Was Here celebrates the unexpected friendships that change us forever, and the power of even the gentlest of spirits to make the world a better place.
Praise For Britt-Marie Was Here: A Novel…
"Warm and satisfying."
— People Magazine
"Backman has written another bestseller with his latest novel. While at first Britt-Marie seems intolerable and aggravating, readers are quickly endeared to her obsessive-compulsive ways and frank honesty. At first the writing style comes off sharp; however, readers quickly see that is how Britt-Marie processes the world and it too becomes something amicable. Heartfelt and truly stirring, Britt-Marie Was Here resonates long after the last page is read."
— RT Magazine
"Universal...Backman hits a nice note between overly sweet and hard-boiled fiction; excellent for book clubs."
— Library Journal (starred review)
"The bestselling author of A MAN CALLED OVE returns with this heartwarming story about a woman rediscovering herself after personal crisis. Backman reveals Britt-Marie's need for order….with clear, tight descriptions. Insightful and touching, this is a sweet and inspiring story about truth and transformation. Fans of Backman's will find another winner in these pages."
— Publishers Weekly
"Britt-Marie's metamorphosis from cocoon to butterfly seems all the more remarkable for the utterly discouraging environment in which it takes place."
— Booklist
"A brilliant mix of belly-laughs, profound insight and captivating events delivered… with Backman's pitch-perfect dialogue and an unparalleled understanding of human nature."
— Shelf Awareness
BRITT-MARIE WAS HERE [is] the story of a curmudgeon you can't help but grow to love… The story is by turns hilarious and heartbreaking, and you'll find yourself cheering for Britt-Marie."
— Salisbury Post
PRAISE FOR A MAN CALLED OVE


"A charming debut…You'll laugh, you'll cry, you'll feel new sympathy for the curmudgeons in your life. You'll also want to move to Scandinavia, where everything's cuter."
— People
"Even the most serious reader of fiction needs light relief, and for that afternoon when all you want is charm, this is the perfect book."
— San Francisco Chronicle
"A light hearted, deeply moving novel about a grumpy but loveable curmudgeon who finds his solitary world turned on its head when a boisterous young
family
moves in next door. This quirky debut is a thoughtful and charming exploration of the impact one life has on countless others—and an absolute delight."
— CBS Local
"An inspiring affirmation of love for life and acceptance of people for their essence and individual quirks.
A Man Called Ove
is a perfect selection for book clubs. It's well written and replete with universal concerns. It lacks violence and profanity, is life-affirming and relationship-driven. The book is bittersweet, tender, often wickedly humorous and almost certain to elicit tears. I contentedly wept my way through a box of tissues when I first read the novel and again when I savored it for a second time."
— BookBrowse.com
"
A Man Called Ove
is exquisite. The lyrical language is the confetti thrown liberally throughout this celebration-of-life story, adding sparkle and color to an already spectacular party. Backman's characters feel so authentic that readers will likely find analogues living in their own neighborhoods."
— Shelf Awareness (starred review)
"Readers seeking feel-good tales with a message will rave about the rantings of this solitary old man with a singular outlook. If there was an award for 'Most Charming Book of the Year,' this first novel by a Swedish blogger-turned-overnight-sensation would win hands down."
— Booklist, Starred Review
"A funny crowd-pleaser that serves up laughs to accompany a thoughtful reflection on loss and love… The author writes with winning charm."
— Publishers Weekly, starred review
"This charming debut novel by Backman should find a ready audience with English-language readers… hysterically funny… wry descriptions, excellent pacing… In the contest of Most Winning Combination, it would be hard to beat grumpy Ove and his hidden,generous heart."
— Kirkus Reviews
PRAISE FOR MY GRANDMOTHER ASKED ME TO TELL YOU SHE'S SORRY
"[…] Believable and fanciful. Backman's smooth storytelling infuses his characters with charm and wit. . . Engaging. . . A delightful story."
— St. Louis Post-Dispatch
"Every bit as churlish but lovable as Backman's cantankerous protagonist in his debut,
A Man Called Ove
(2014), precocious Elsa will easily work her way into the hearts of readers who like characters with spunk to spare. A delectable homage to the power of stories to comfort and heal, Backman's tender tale of the touching relationship between a grandmother and granddaughter is a tribute to the everlasting bonds of deep family ties.
"
— Booklist (starred)
"Firmly in league with Roald Dahl and Neil Gaiman. A touching, sometimes funny, often wise portrait of grief."
— Kirkus Reviews
Atria Books, 9781501142536, 336pp.
Publication Date: May 3, 2016
About the Author
Fredrik Backman is the #1 New York Times bestselling author of A Man Called Ove, My Grandmother Asked Me to Tell You She's Sorry, Britt-Marie Was Here, Beartown, Us Against You, and Anxious People, as well as two novellas and one work of nonfiction. His books are published in more than forty countries. He lives in Stockholm, Sweden, with his wife and two children. Connect with him on Facebook and Twitter @BackmanLand and on Instagram @Backmansk.
Book Videos
1. How is Britt-Marie's character revealed by her interactions with the people in Borg? In what ways do Borg's citizens change Britt-Marie? Use specific examples to demonstrate your point.
2. Think about the children on Borg's soccer team: to what extent are they responsible for Britt-Marie's growth, and how? Does one particular child have greater influence on Britt-Marie than the others? If so, who, and why?
3. Describe the book's narrative style. How would you characterize it? How does it play into your perception of Britt-Marie, or influence your understanding of events?
4. "She has difficulties remembering the last time she said anything at all, until one day she left him without a word. Because of this it always feels like the whole thing was her fault" (page 151). Communication plays an important role in any relationship, and Britt-Marie's reflection on her own silence raises a curious point; to what extent do you think Britt-Marie contributed to the unraveling of her and Kent's relationship with her silence? How much blame, if any, can fall on the shoulders of only one person in these cases?
5. Britt-Marie is a curious combination of strength and assertiveness mixed with anxiety and shyness. How are these seemingly opposing qualities related to each other in Britt-Marie, like two sides of the same coin?
6. How have Britt-Marie's experiences as a girl and a young woman made her into the woman she is at the start of the novel? Did learning about her childhood change the way you felt about her as a character? Is there a larger message here about forming judgments of people we encounter without knowing their full story?
7. When we first meet her, Britt-Marie seems to be a fairly traditional, conservative person, yet in the course of the novel she is exposed to many issues and situations that previously didn't enter her life as Kent's wife. Consider her reaction to Ben's date with another boy, or her visit to a prison, or her encounter with a masked gunman. How do these moments affect Britt-Marie? What can they tell us about who she is and about the community she's joined in Borg?
8. Despite its often humorous tone, this book touches on complicated real-world situations and issues like the economic downturn, social class, the state of the modern family, and children's rights. What impact has the economic downturn had on Borg? Did the novel cause you to think differently about the power of individuals to have a positive impact on their communities?
9. Consider the role of soccer in this story. What does soccer represent to the citizens of Borg, particularly to the children? In a world marked by instability and uncertainty, why is this sport so important to them?
10. Throughout the book, the team that an individual supports plays a role in the way that person is perceived by others and often tells a lot about him or her. Can you think of analogous scenarios in your own life where you have made certain assumptions about a person because of something he or she is passionate about?
11. Why do you think Britt-Marie decides to call the girl from the unemployment office to tell her that one of the children on the soccer team hit what he was aiming for? What does this moment signify for Britt-Marie?
12. "What is love if it's not loving our lovers even when they don't deserve it" (page 283). Do you agree with this statement, or does love without limits tend to lead to a relationship like Britt-Marie and Kent's at the start of the novel?13. Why do you think that Kent decides to fight for Britt-Marie's soccer pitch? Do you believe he's really a changed man?14. Why do you think Britt-Marie ultimately makes the choice she does at the end of the story? What was the deciding moment, the impetus for her choice?
15. Do you think Britt-Marie will ever come back to Borg?
or
Not Currently Available for Direct Purchase