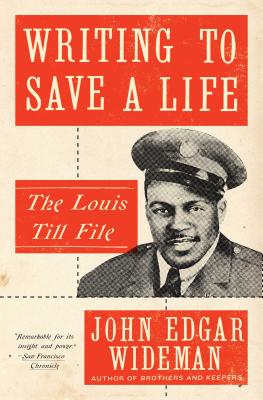 Writing to Save a Life
The Louis Till File
Paperback

* Individual store prices may vary.
Other Editions of This Title:
Digital Audiobook (11/14/2016)
Hardcover (11/15/2016)
December 2016 Indie Next List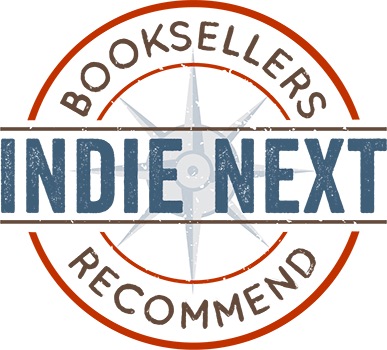 "This is a powerful meditation on the life of Louis Till, the father of Emmett Till whose brutal murder in 1955 spurred the Civil Rights Movement forward. It is not common knowledge today that Louis Till was convicted of a crime and executed in Italy while serving in the Army during World War II. Wideman was 14 years old -- the same age as Emmett when he died -- the year he saw pictures of Emmett Till's body in Jet magazine. When he found out decades later about Louis Till's fate, Wideman set out to investigate the tragic lives of both father and son. The result is a profound and moving exploration of race, manhood, violence, and injustice in our society."
— Cody Morrison (M), Square Books, Oxford, MS
View the List
Description
A major literary figure tells "a searching tale of loss, recovery, and déja vu that is part memoir and what-if speculation, part polemic and exposé" (The Washington Post) about two generations of one family—civil rights martyr Emmett Till and his father, Louis—shortlisted for the National Book Critics Circle Award.

Emmett Till took a train from his home in Chicago to visit family in Money, Mississippi; a few weeks later he returned home dead. Murdered because he was a colored boy and had, allegedly, whistled at a white woman. His mother, Mamie Till, chose to display her son's brutalized face in a glass-topped casket, "so the world can see what they did to my baby."

Emmett Till's murder and his mother's refusal to allow his story to be forgotten have become American legends. But one darkly significant twist in the Till legend is rarely mentioned: Louis Till, Emmett's father, Mamie's husband, a soldier during World War II, was executed in Italy for committing rape and murder.

In 1955, when he and Emmett were each only fourteen years old, Wideman saw a horrific photograph of dead Emmett's battered face. Decades later, upon discovering that Louis Till had been court-martialed and hanged, he was impelled to investigate the tragically intertwined fates of father and son. Writing to Save a Life is "part exploration and part meditation, a searching account of [Wideman's] attempt to learn more about the short life of Louis Till" (The New York Times Book Review) and shine light on the truths that have remained in darkness.

Wideman, the author of the award-winning Brothers and Keepers, "is a master of quiet meditation…and his book is remarkable for its insight and power" (SFGate). An amalgam of research, memoir, and imagination, Writing to Save a Life is essential and "impressive" (Pittsburgh Post-Gazette) reading—an engaging, enlightening conversation between generations, the living and the dead, fathers and sons.
Praise For Writing to Save a Life: The Louis Till File…
"A quietly harrowing postscript to the tragedy of Emmett Till [and] a searching account of [Wideman's] attempt to learn more about the short life of Louis Till."
—New York Times Book Review

"A searching tale of loss, recovery and deja vu that is part memoir and what-if speculation, part polemic and exposé … At times melancholy, at others raw and rippling with rage, Wideman masterfully weaves together memory, history and archival documents ... to capture the cruel irony of the Tills' fate … Haunting, provocative, and inspired."
—Washington Post

"Wideman is one of the great prose stylists of contemporary American fiction, a master of parallel fragments and the question-as-statement."
—Bookforum

"[Wideman is] a towering figure in American literature… one cannot deny the force of Wideman's vision and the measure of his grief and moral concern. The great body of work that he has gifted us carries voices and memories from the past into our present."
—The Nation

"Brilliant and ultimately ferocious."
—Dallas Morning News

"Haunting."
—New York Magazine

"A provocative mix of nonfiction and imagined scenes … [Wideman] shines a light on Emmett's little-known father."
—Newsday

"Reading Writing to Save a Life is to ride shotgun in [Wideman's] tricked-out time machine to a familiar destination: the jagged fault lines of America's racial divide."
—Minneapolis Star-Tribune

"Forty-nine years after the publication of his first book, Mr. Wideman has forged 'Writing to Save a Life: The Louis Till File,' perhaps his most impressive armament so far … A challenge to … rise up, open the door and see the shared humanity that some have worked so hard to disguise. That is the key to John Wideman's writing and it is our responsibility to seize it in the hope of saving a life, be it an African-American man shot repeatedly for no reason or our own."
—Pittsburgh Post-Gazette

"A genre-defying mix of history, biography, and memoir that explores the role of race in the 1945 court-martial of Louis Till, a 23-year-old soldier who was executed for rape and murder while serving in Italy."
—Philadelphia Inquirer

"Captivating … Wideman revives an incredibly disturbing but largely forgotten detail from the Emmett Till affair … Like a forensic defense attorney, [Wideman] interrogate[s] the file from every possible angle: the questions not asked, the abridged statements and translations, the mystery of Louis Till's silence about his own guilt or innocence."
—Mother Jones

"In a writing career that is already full of tremendous achievements, this slim volume represents some of Wideman's most powerful work."
—Literary Hub

"Combining elements of original research, memoir, and informed imagination, this moving account provides a poetic but dark vision of racial injustice passed from father to son."
—Library Journal, starred

"There are many layers of meaning in this book … and the narrative expands into a meditation on black fathers and sons, the divide and the bonds, the genetic inheritance within a racist society. A book seething with the passion and sense of outrage behind the Black Lives Matter movement that also traces specific roots of the movement's genealogy."
—Kirkus Reviews

"With his trademark penetrating style, Wideman recounts the life of Louis Till, the circumstances that brought him to his death, and the circumstances that would end the life of his son 10 years later."
—Booklist

"In his long awaited new book, Writing to Save a Life, John Edgar Wideman tells the largely forgotten story of Louis Till, a man of color who suffered a miscarriage of racial justice a full decade before the infamous lynching of his son Emmett. Wideman pens a powerful blend of fact and fiction, riffing on concerns and themes that he has explored for a half century now in his highly distinguished body of prose. These pages represent a wise and wonderful achievement, both timely and timeless." —Jeffery Renard Allen, author of the novels Song of the Shank and Rails Under My Back

"John Edgar Wideman's Writing to Save a Life: The Louis Till File excavates the forgotten prequel to a brutal chapter in the ongoing history of American racial injustice. Wideman examines a particular narrative—the way a father's death was exhumed to justify his son's murderers going free—in order to question the terms of narrative itself, refusing to mistake silence for significance, absence for presence, or history for truth. I read this provocative and surprising book in the wake of the murders of Alton Sterling and Philando Castile, and it felt utterly essential. I was grateful for Wideman's nimble intellect, his commitment to nuance, and his insistence that we pay attention to the brutalities perpetrated under the guise of justice."
—Leslie Jamison, author of The Empathy Exams

"Unclassifiable and harrowing. The path through 'the very specific American darkness that disconnects colored fathers from sons' is found and lost and found again through prose that jumps and shimmers, punches and croons. This is one of those books virtually impossible to write…yet it has been written. And by a great American writer."
—Joy Williams, author of Ninety-Nine Stories of God and The Visiting Privilege

"Writing to Save a Life is a mercurial coupling of fact and fiction from a profound writer. Wideman's conceit is that to grasp fully the lives and deaths of Emmett, Mamie and Louis Till—son, mother, father—one medium of human understanding is simply not adequate. It is a rare and stirring document."
—Richard Ford
Scribner, 9781501147296, 224pp.
Publication Date: October 3, 2017
About the Author
John Edgar Wideman's books include, among others, American Histories, Writing to Save a Life, Brothers and Keepers, Philadelphia Fire, Fatheralong, Hoop Roots, and Sent for You Yesterday. He won the PEN/Faulkner Award twice and has twice been a finalist for the National Book Critics Circle Award and National Book Award. He is a MacArthur Fellow and a recipient of the Lannan Literary Award for Lifetime Achievement, the PEN/Malamud Award for Excellence in the Short Story. He divides his time between New York and France.