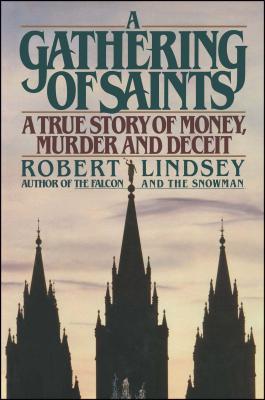 A Gathering of Saints
Paperback

* Individual store prices may vary.
Description
From the author of The Falcon and The Snowman comes the true story of the 1985 Salt Lake City bombings and one man's master plan to take down the powerful Mormon empire in this thrilling and fast-paced true crime tale of murder and mayhem depicted in the Netflix documentary Murder Among the Mormons. When a brilliant forger produced documents that threatened the foundations of the Mormon Church, the religions elders, unaware of the falsities, were willing to pay a fortune to suppress the information they exposed. In order to prevent the truth of his forgery from coming out, the man behind them put into motion two bomb explosions and left two people dead in his path. A Gathering of Saints gives readers a look at the bombing that revealed corporate fraud, death squads, religious wars, and numerous other shocking revelations that jeopardized the future of the Mormon Church.
Simon & Schuster, 9781501153112, 416pp.
Publication Date: May 14, 2016